DEWA to install 270,000 new smart meters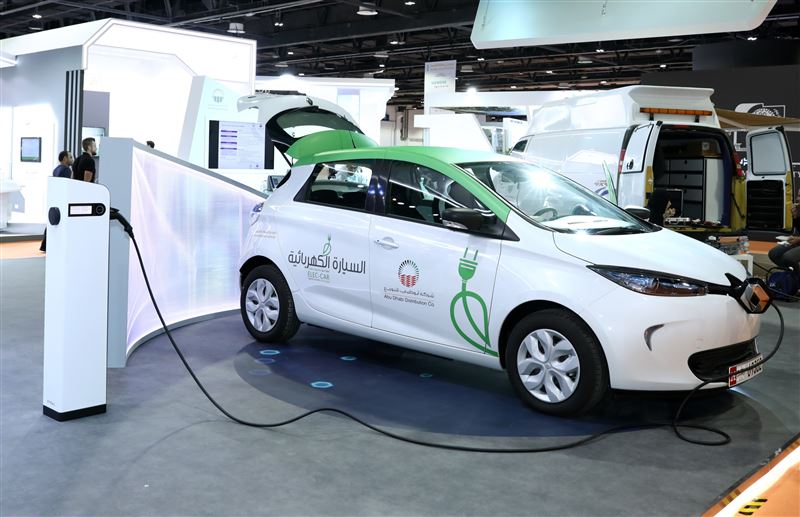 Dubai Electricity and Water Authority, DEWA, announced that it would install 270,000 new smart meters across Dubai under Phase 3 of its "Smart Applications via Smart Grid and Meters" initiative, which was launched to support the Smart Dubai initiative.
The project will develop smart infrastructure for electricity transmission and distribution networks and enhance the speed of service delivery and response.
This will ensure quick reconnection in case of unplanned service interruption, while rationalising smart energy consumption by monitoring consumption details simultaneously, using smart meters. Smart grids provide advanced features, including automatic decision-making capabilities and interoperability across the power grid.
Honeywell, a leading global technology and manufacturing company, has been selected by DEWA to supply and install new smart electricity meters.
This announcement was made on the first day of the three-day 20th Water, Energy, Technology and Environment Exhibition, WETEX 2018, organised by DEWA on the theme 'At the forefront of sustainability'.
"DEWA is keen to utilise the latest technologies and adopt international best practices to improve its services and operations, according to the highest standards of quality, availability, efficiency and reliability. This also aligns DEWA with the Fourth Industrial Revolution, while utilising its disruptive technologies such as artificial intelligence, Internet of things, 3D printing, and others. The smart grid is an essential component of DEWA's strategy to develop advanced infrastructure to support the goals of the UAE Centennial 2071, the UAE Vision 2021 to make the nation among the best in the world, and the Dubai Plan 2021 to make Dubai a smart, integrated and connected city. This consolidates Dubai's efforts to become the smartest and happiest city in the world, and contributes to the Dubai 10X initiative to propel Dubai towards the future by taking it 10 years ahead of other global cities through government innovation," said Saeed Mohammed Al Tayer, Managing Director and CEO of DEWA.
"DEWA will cooperate with Honeywell for the installation of 270,000 additional smart electric meters throughout Dubai, bringing the total number that will be installed to some 700,000. DEWA is set to complete the installation of some one million smart electric meters by 2020, covering the entire Emirate, and replacing all electro-mechanical meters. The smart grid contributes to DEWA's strategic goals of conserving the environment and natural resources by rationalising consumption and implementing the Demand Side Management Strategy to reduce energy and water demand by 30 percent by 2030. The smart grid includes plans and programmes valued at some AED7 billion, with 11 programmes to be completed in short-, medium- and long-term phases between 2014 and 2035," added Al Tayer.
"Honeywell smart meters will enable DEWA to create a smarter power grid by providing management solutions for smart energy management, and improve energy efficiency, operations, and cost savings for DEWA," said Edwin Meijer, General Manager of Smart Energy Business at Honeywell.
DEWA also has an agreement with Itron Silver Spring Networks to establish an AMI communication Radio Frequency Mesh Canopy, while Siemens has completed the Meter Data Management System for its "Smart Applications via Smart Grid and Meters" initiative.
Follow Emirates 24|7 on Google News.