Dh40bn in trade between Dubai and Germany in 2017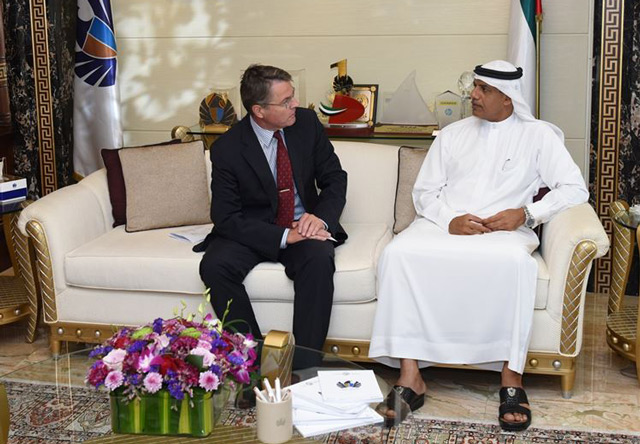 The total value of non-oil trade between the Emirate of Dubai and Germany reached AED40 billion in 2017, the Director of Dubai Customs, Ahmed Mahboob Musabih said during a meeting with Gunter Rauer, Consul-General of Germany in the emirate.
The two discussed means of boosting cooperation between Germany and Dubai especially in bilateral trade and customs business. The meeting was also attended by Khalil Saqer bin Gharib, Director of Corporate Communication Department at Dubai Customs.
"It's very important for us to boost ties of partnership with German diplomatic missions and business councils. We have priorities which include delivering a leading customs expertise to the world" said Musabih. "Germany is an important trade partner to Dubai. The total value of mutual non-oil trade in 2017 was AED40 billion."
He added, "Enhancing trade ties with our partners will help them receive the best customs facilitations which will add great value to their business. There are many active German companies in the UAE, and we help them benefit from our product and service offerings."
Rauer applauded Dubai Customs' efforts in supporting national economy and developing tourism and trade stating that Dubai is a world class trade and tourism hub and a central link between the East and West.
Follow Emirates 24|7 on Google News.