DLD signs an e-Mortgage Agreement with Dubai Islamic Bank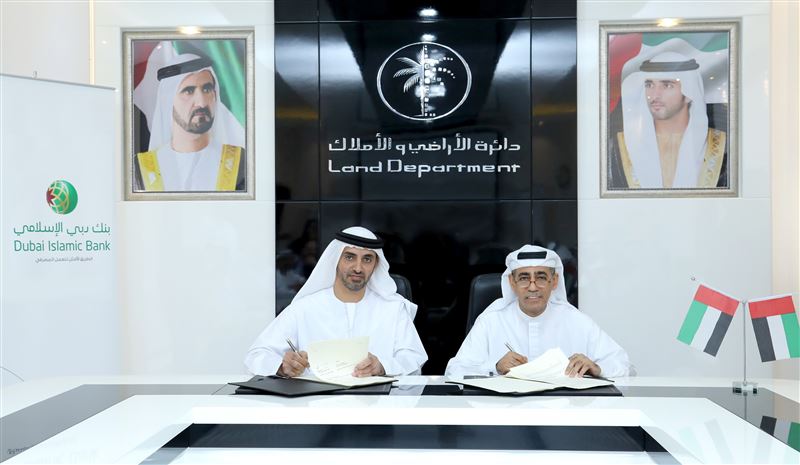 The Dubai Land Department, DLD, has signed an e-mortgage agreement with Dubai Islamic Bank, DIB.
The agreement was signed by Juma bin Humaidan, Deputy Director-General of DLD, and Mohammed Abdulla Al Nahdi, Deputy Chief Executive Officer of DIB.
Bin Humaidan said, "Our new e-mortgage agreement with DIB is aligned with our efforts to support Dubai's digital transformation and provide convenient transactions for all parties. We would like to express our gratitude to DIB's staff for their continued cooperation with us, and their support of DLD initiatives that contribute to the development of the Emirate's real estate sector."
The agreement aims to save customers both time and effort by integrating DLD and DIB services. This will minimise the procedures for submitting documents for mortgage contract registrations by processing them through DLD's electronic mortgage system, eliminating the need for customers to visit DLD or any of its service centres.
Commenting on the signing, Al Nahdi said, "Our cooperation with DLD for the new e-mortgage services is an important step for our customers. The e-mortgage agreement with DLD will help provide a more effective solution with the aim of saving our customers time and effort."
He went on to say that DIB has played a vital role in strategic partnerships with government institutions in support of Dubai's vision of creating a culture of innovation, adding that the bank's collaboration with the Dubai Land Department is a " testament to our leadership in the banking sector," supporting Dubai's drive for digital transformation.
Follow Emirates 24|7 on Google News.