DPG showcases Dh1bn Marasi Business Bay at the Dubai International Boat Show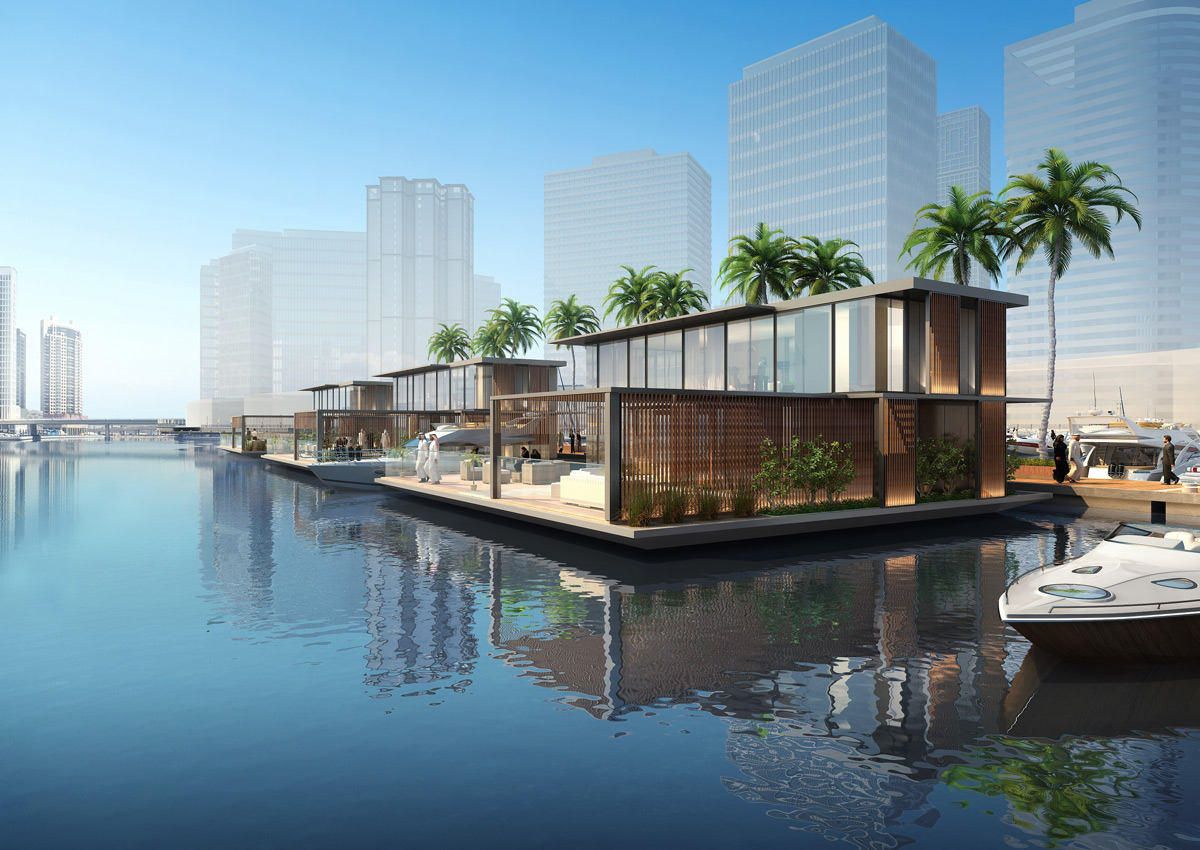 Dubai Properties Group (DPG), one of the largest fully integrated and community development businesses in Dubai, is pleased to announce its participation to commemorate the 25th anniversary of the annual Dubai International Boat Show (DIBS) at Dubai International Marine Club in Mina Seyahi.
During the 2017 edition of the MENA region's number one marine luxury, leisure and lifestyle event, the DP stand will showcase Dubai Properties Group's latest Dh1 billion new mix-use waterfront development. The destination offers the region's first yachting location with homes on water and floating restaurants. Located along the Dubai Water Canal, Marasi Business Bay features three main areas, The Park, The Pier and The Marina which will hold 700 berths, making it the region's first purpose-built yachting destination.
Speaking on the occasion, Abdullah Lahej, Dubai Properties Group, Group CEO said, "Marasi Business Bay is a destination that is set to change the face of Business Bay and Dubai as we know it today. It is part of our plans of creating destinations that provide exceptional lifestyle experiences for the future, for residents and visitors alike, reinforcing Dubai's position as a global tourism destination, in line with UAE Vision 2021."
The first phase of the development, Marasi Drive (also known as Marasi Promenade) was opened in November 2016, and embraces one of the longest water-side boardwalks in Dubai, spanning almost 10 kilometers.
The development is at the heart of the extension of the Dubai Water Canal, an integral symbol that is central to the city's history and identity.
Marasi Business Bay will offer unique onshore and offshore experiences with boutique shopping as well as a range of retail, leisure and entertainment facilities.
Residential units, built on water, will offer unparalleled direct water views and individual boat access, creating a new living proposition for the real estate market in Dubai.
Residents and visitors can visit Marasi Drive today. It is the perfect multi-purpose outdoor venue in Dubai with a dedicated events space, picnic areas, kids play zones and a number of workout stations perfect for a morning run or sunset yoga.
During the comfortable winter months, visitors can enjoy the good weather with an impressive line-up of popular festivals, show-stopping performances and illuminating events.
Marasi Business Bay is within 550 meters of Downtown Dubai and within walking distance to Dubai Mall, with ample parking, making it an ideal destination for families and visitors.
Follow Emirates 24|7 on Google News.