Dubai Airports strengthens foreign exchange offering with extended Travelex partnership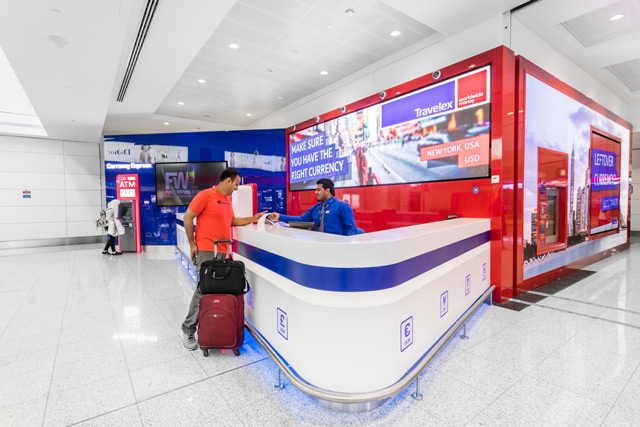 Dubai Airports and Travelex, one of the world's largest currency exchange network, this week solidified a five-year partnership which will see three additional outlet openings including the first Travelex at Dubai World Central, DWC.
The foreign exchange company, which operates in over 30 countries around the world, reports that Dubai International is home to two of the best performing stores in the world. In addition, operations at DXB over the past year (2017) has shown the highest growth among the company's top five airports.
Forming part of a long-term development plan to revolutionise the airport customer experience, the three new outlets will join the already existing ten strategically located Travelex stores and will make it even easier for the millions of passengers who travel through the airport's each month to change their currencies, manage remittance transactions or withdraw directly from one of the many ATM's, twenty-four hours a day.
Maureen Bannerman, VP Concession Revenue at Dubai Airports, said, "Travelex is the world's largest currency exchange network, so a great partner for the world's busiest international airport. Dubai Airports welcomes flights from over 240 destinations around the world and our cosmopolitan customers need a foreign exchange outlet they are confident will be able to serve them with the currency they require, in a friendly manner and in a language they understand."
Tom Fane, MD of Travelex Middle East & Turkey, said, "We are pleased to be able to continue working with the Dubai Airports and to have the opportunity to expand our business as passenger numbers increase. Two of our best performing stores in the world are in DXB which means this partnership is incredibly important, not only from a commercial perspective, but also because of our combined vision to enhance the experience of our customers."
Follow Emirates 24|7 on Google News.