Dubai Airports welcomes SalamAir inaugural flight from Muscat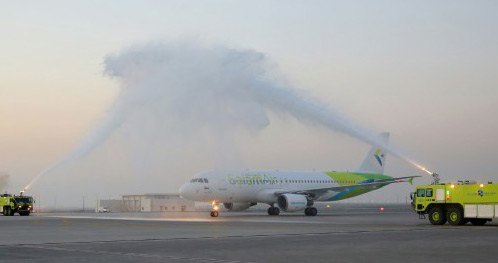 Dubai Airports welcomed SalamAir's inaugural flight from Muscat, Oman, to Dubai World Central, DWC, on Tuesday with a traditional water-canon salute.
SalamAir, a low-cost airline from Oman, headquartered and based at Muscat International Airport, will operate a double-daily service between the two destinations, bringing more convenience and choice for the thousands of passengers travelling between the UAE and Oman. Passenger traffic at DWC, Dubai's second international hub, witnessed a strong surge in 2016, climbing 84.5 percent to 850,633, according to Dubai Airports.
With the arrival of SalamAir, the number of passenger carriers operating at DWC increases to 28, with passenger operations involving an average of 122 flights weekly to 45 international destinations around the world.
Follow Emirates 24|7 on Google News.