Dubai consumers show high levels of skills and discretion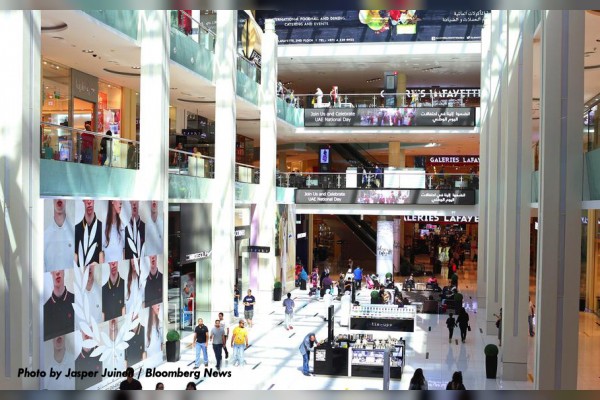 Consumer consciousness as well as their ability to gauge a product or service for its real value has been improving steadily, shows the latest 'Consumer Empowerment Index' of the Department of Economic Development, DED, in Dubai.
The Overall Consumer Empowerment score improved to 64.6 in 2017 from 54.2 in 2016, driven by substantially increased consumer engagement and discretion.
The DED launched the index in 2016 to gauge the level of awareness among consumers regarding their rights and responsibilities as well as to take consumer awareness to a higher level of "consumer consciousness." Dubai was the only place to launch a Consumer Empowerment Index other than the European Commission.
Modelled along the European Commission's best practices in consumer empowerment, the index is part of DED's efforts to promote transparency and neutrality in merchant-consumer relations, which in turn will enhance ease of doing business in Dubai.
The index measures consumer consciousness based on three dimensions: consumer skills, awareness of consumer protection laws and regulations, and consumer engagement. Each dimension has sub-themes to gather as much data as possible and enhance accuracy and objectivity of the index.
Mohammed Ali Rashid Lootah, CEO of Commercial Compliance and Consumer Protection at the DED, said the index underlines the importance of evaluating consumer perceptions and focusing on sustained awareness-building across all sections of the society, including expatriates, residents and visitors.
"Adopting best international practices in consumer rights and responsibilities is improving customer service quality and reinforcing retail sector competitiveness in Dubai. An increasing number of buyers are not only asserting their right to quality and information but also taking recourse to law and arbitration when the need arises. Eventually, it will help achieve superior customer happiness in line with the exceptional standards being brought into living and doing business in Dubai," Lootah explained.
A notable feature of the 2017 index is consumer engagement improving from 56.1 percent to 74.5 percent and consumer skills moving up from 73.7 percent to 84.2 percent between 2016 and 2017. Engagement is evaluated in terms of the consumer's alertness regarding warranties, contracts as well as terms and conditions governing a purchase and methods of resolving a problem relating to such purchases. Consumer skills are measured in terms of recognising the authenticity, quality and advantages of products and services.
The 2017 index also showed awareness on consumer legislation improving from 32.7 percent to 35.2 percent with more consumers being able to identify misleading advertisements and read the fine print, particularly on refunds, exchanges and service charges, among others. Lootah added that there is scope for more awareness campaigns given the growth in Dubai's retail sector and the number of residents, visitors and tourists.
"The Commercial Compliance and Consumer Protection sector has been reaching out to different age groups and communities across various channels to enhance their awareness of consumer laws, rights and responsibilities. Spreading awareness is an ongoing effort and we are confident of more significant outcomes in this dimension in the index next year with the channels and campaigns being deployed progressively," he continued.
Follow Emirates 24|7 on Google News.