Dubai council proposes visas without sponsor for skilled expats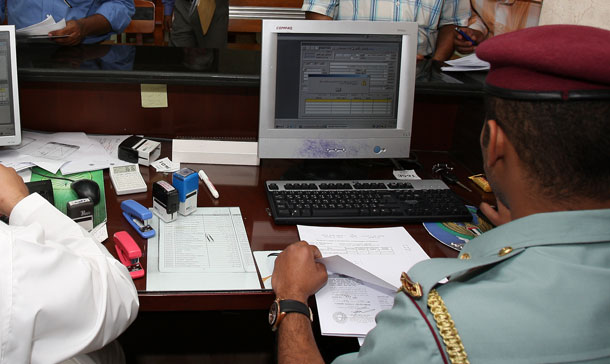 Government advisory body Dubai Economic Council (DEC) has recommended a host of measures including the introduction of a state pension scheme for foreign skilled workers, visas for highly skilled expats without a sponsor, and easing foreign ownership restrictions in selected industries.

In a media note issued on Saturday, the advisory body said it has proposed a five-policy package for sustainable growth of financial and other sectors in Dubai.

Among the major recommendation made by DEC in cooperation with professional services firm Deloitte, it advised doing away with caps on mortgage amounts, easing retirement visa restrictions, easing criminal implications of bankruptcy and of bounced cheques, easing residency rights process and ease of travel within the GCC, and allowing issuance of visas for high skilled expatriates that meet specific requirements without the need of a sponsor.

As part of confidence boosting measures, it advised that pension scheme for skilled expat workers, easing retirement visa restriction could help attract more investments in to the local market and support financial stability of the capital market.

Emirates 24l7 had reported in October 2014 that the government is currently in discussion to launch a federal pension scheme for expatriates. A number of private banks and financial entities offer pension schemes to expats and UAE nationals.

"Dubai has recorded significant success by implementing a number of modern regulations and institutions over a relatively short period of time. Dubai has surpassed its regional neighbours with regards to its institutional efficiency and quality, however opportunities for improvement exist to reach the level of global leaders such as Singapore and Hong Kong," DEC said in a note on Saturday.

Among the key recommendations that DEC made:

- Easing foreign ownership restrictions in selected industries of non-national strategic importance;

- Easing trading restrictions for companies in free zones to support trading in mainland Dubai;

- Easing the criminal implications of bankruptcy and of bounced cheques;

- Alignment of arbitration regulation to international standards;

- Easing residency rights process and ease of travel within the GCC;

- Allowing issuance of visas for high skilled expatriates that meet specific requirements without the need of a sponsor

Recommendations for SMEs and equity markets
DEC recommended the introduction of government funding, loan schemes and loan guarantee schemes to support small and medium enterprises (SMEs) that meet specific criteria with funding of working capital requirements and expansion of facilities.

It has also sought enhancing the national credit bureau by implementing an electronic register to track collaterised assets and loans given to businesses to provide creditors with better information to manage risk. This could assist banks in making lending decisions and ensuring only credit worthy borrowers are extended finance.

DEC advised that the companies' should be allowed to use moveable assets such as equipment as collateral for financing in to boost the SME sector.

The report recommended developing the derivatives market to add benefits of diversification and risk management opportunities for investors; the introduction of mortgage-backed securities could allow banks to manage exposure to the real estate market; developing Dubai's capability as a regional clearing and settlement centre for Chinese Yuan transactions could enhance trading and improve market liquidity via increased Yuan denominated deposits in Dubai.

In order to preserve balance between asset quality, growth and liquidity, DEC has asked for new lending restrictions for Government Related Entities (GREs); issuance of guidelines on liquidity as of Basel III; increasing liquidity of capital markets through more IPOs; and implementation of already drafted regulation to allow for admission of mutual and exchange traded funds into Dubai's capital market.

The advisory body also suggested that the government wealth funds should invest more in the local equities which would increase liquidity in the market. The report also sought easing foreign ownership levels of companies listed on the Dubai bourse to attract more investors and extended official trading hours to match international markets could help attract investment as well as increase market liquidity.

It also sought introduction of penalties for the listed companies for non-compliance, and also recommended permission of overdraft facilities for foreign investors.

Follow Emirates 24|7 on Google News.