Dubai names its Top-100 SMEs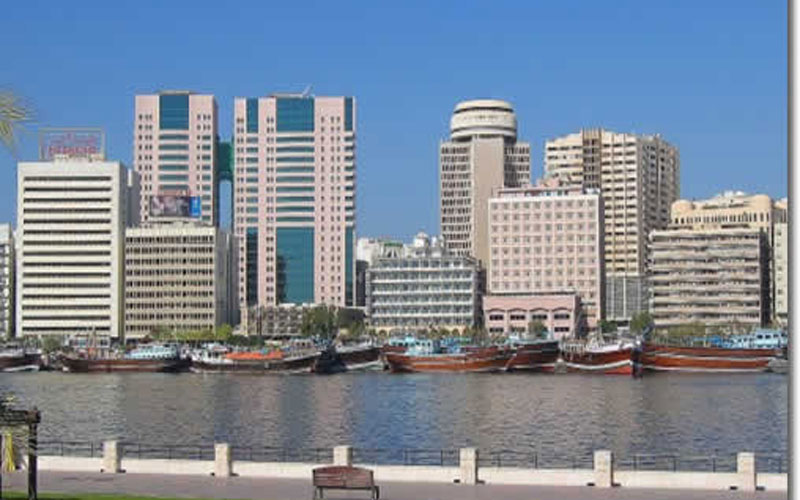 Dubai SME, the agency of the Department of Economic Development in Dubai (DED) mandated to develop the small and medium enterprise (SME) sector, has announced the first-ever 'Dubai SME 100' ranking of companies in a ceremony held at the Dubai World Trade Centre on Sunday.
The companies that made into the first list of top 100 SMEs were honoured by Sheikh Ahmed bin Saeed Al Maktoum, Chairman of the Economic Sector Committee in Dubai, President of Dubai Civil Aviation and Chairman of Emirates Group, at the ceremony.
Speaking at the ceremony, Sami Al Qamzi, Director General of DED, said: "The Government of Dubai has launched various initiatives to promote entrepreneurship and SME development under its SME 5-year plan. This commitment to promote entrepreneurship and SMEs is in the DNA of Dubai, supported and led by our socio-economic stability, openness and visionary leadership. The Dubai SME 100 initiative will serve to inspire our emerging SMEs. It will encourage them to think outside accepted parameters, push their creativity and thus achieve their goals".
He added: "I congratulate the first batch of Dubai SME 100 companies who have demonstrated the willingness and capabilities to be evaluated under the Dubai SME 100 model. They have shown commendable performance and vision for growth and development. I also commend Dubai SME for launching such an initiative to create a dynamic platform for all SMEs to come forward on their own will, participate, exchange information and share best practices. I am sure SMEs will be curious to know how their fellow-enterprises have grown and developed."
The Dubai SME 100 initiative was launched by Sheikh Ahmed bin Saeed Al Maktoum on 14 March 2011. The initiative, aimed to identify outstanding SME performance and potential, forms a critical component of the Dubai SME 5-year plan approved by the Economic Sector Committee in 2009.
Abdul Baset Al Janahi, CEO of Dubai SME, said: "Dubai has been the epicentre of global business opportunities and development for decades. Many great companies and global brands have been built in Dubai over the last three decades. Indeed, their story is the story of Dubai's economic development. Moving forward, to sustain Dubai's dynamism and the can-do spirit, we need a new wave of thinking, action and energy. We need new ideas, more innovations; we need new ways of doing things; we need to take more risks, stretch ourselves, and overcome challenges. In short, we need to overcome all barriers to create new value for the economy. Dubai SME 100 is a major means to achieve this."
"By ranking and recognising the top SMEs, we are opening several fronts. These top 100 SMEs have persevered to achieve major triumphs for their business models, innovations and brands over the years. They have become successful in their own right. Dubai SME's role is to create a platform for evaluating these top SMEs. Investors, in particular will be interested to know who these promising SMEs are, and perhaps invest in them. Through Dubai SME 100, we hope to create an indirect pipeline of SMEs for a secondary SME listing market in Dubai. This will help SMEs gain additional external capital, new talents, markets and brand enhancements."
Al Janahi noted that Dubai is home to a rich diversity of companies, especially SMEs across varied sectors such as trading, services and manufacturing. "Yet we do not often hear or know who among them are the fastest growing and most talented, or what their ambitions are. These SMEs have used Dubai as a base to start their business journey, and are now flourishing," he said, adding that Dubai SME 100 will bring the spotlight on these SMEs, enabling them to accelerate growth.
"Our congratulations go out to the businesses that have been selected as the Top 100 SMEs. It is a significant achievement, and a truly positive way to acknowledge the segment. SMEs are the lifeblood of the country and region... The Middle East carries huge growth potential and the UAE is one of the world's leading trade hubs, all of which enables a promising future for businesses of all sizes," said Abdulfattah Sharaf, CEO, HSBC Bank Middle East, UAE, in emailed comments sent to Emirates 24|7. "At HSBC we are deeply committed to the country and this segment," he added. HSBC is a partner of the Dubai SME 100.
Rana Al Emam, Head of Business Banking, HSBC Bank Middle East, UAE, said: "As partner of the Dubai SME 100 and a strong supporter of the segment, we are delighted to be celebrating the achievements of the Top 100 businesses. SMEs play a strong role in the UAE economy – there is no doubting the importance of this segment today and in the future. We look forward to continuing our work with Dubai SME 100, Chambers of Commerce, Freezones, and all the other key working groups, to ensure the ongoing success of the segment."
The SME sector in Dubai is a major driver of the economy, accounting for 95 per cent of the enterprises and 40 per cent of the workforce in Dubai and contributing 42 per cent of the annual value-add created by the emirate. Many SMEs that originated in Dubai have grown on to become global enterprises. The SME sector, in addition to being a key source of innovations, new products, services, markets and new business models, also supports a whole business ecosystem and all parts of the industry value chain making up the economy of Dubai and the UAE.

Follow Emirates 24|7 on Google News.