Dubai reduces NOx emissions by 63% in 2017: DEWA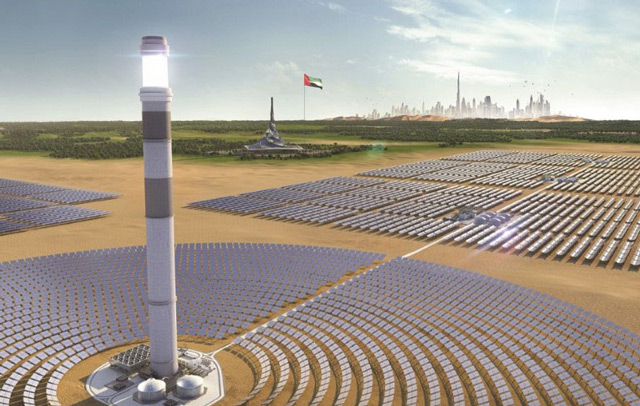 Dubai made a reduction in nitrogen oxide, NOx, emissions by 63 percent in 2017, compared with 2007, and an improvement in the cumulative efficiency between 2006 and 2017 by 28.87 percent, equivalent to a reduction of 43.9 million tonnes of carbon dioxide emissions, with a production capacity of 10,200MW in 2017, according to the fifth annual Sustainability Report 2017 issued by the Dubai Electricity and Water Authority, DEWA.
''DEWA reduced losses in power transmission and distribution networks to 3.3 percent, an improvement of 30 percent compared to 2007. DEWA's water network losses in 2017 were 7.06 percent during 2017, which is one of the lowest in the world. DEWA also met 100 percent of Dubai's water needs and completed the installation of 489,729 smart water meters in the emirate as of 2017," the report stated.
It also pointed out that DEWA provided electricity services to 796,764 customers, and water services to 705,376 customers in 2017. The UAE, represented by DEWA, is ranked first globally in getting electricity, according to the World Bank Doing Business 2018, which measures the ease of doing business in 190 countries from around the world. DEWA also achieved the lowest Customer Minutes Lost per year, CML, of 2.68 minutes compared to 15 minutes recorded by leading utilities in the European Union.
The report highlighted DEWA's efforts to promote sustainability in all its environmental, social and economic aspects, providing a sustainable model for energy and water conservation, and supporting economic growth without harming the environment and its natural resources. DEWA will also implement and adopt the United Nations Global Compact, UNGC. The report also underlines DEWA's achievements in support of the 17 UN Sustainable Development Goals 2030 to address the pressing environmental, political and economic challenges the world is facing.
"DEWA has always been keen on publishing its annual Sustainability Report as part of its vision to become a sustainable innovative world-class utility. The fifth Sustainability Report demonstrates our efforts during 2017 and our key role in achieving comprehensive sustainable development in Dubai and the UAE, and supports the main tracks and strategic objectives of the long-term national initiative 'A Green Economy for Sustainable Development' that was launched by His Highness Sheikh Mohammed bin Rashid Al Maktoum, the Vice President, Prime Minister and Ruler of Dubai,, to build a green economy in the UAE.
"The report is a comprehensive and reliable reference of our achievements from the past year towards reaching the goals of the UAE Centennial 2071 and the UAE Vision 2021 that aim to transform the UAE into one of the best countries in the world. DEWA also plays a key role in achieving the Dubai Clean Energy Strategy 2050, to make Dubai a global centre for clean energy and green economy, and provide 75 percent of Dubai's clean energy by 2050. DEWA also supports the Demand Side Management Strategy that aims to reduce energy and water consumption by 30 percent by 2030," said Saeed Mohammed Al Tayer, MD and CEO of DEWA.
Follow Emirates 24|7 on Google News.