Dubai World Trade Centre awards Dh725m contract for One Central project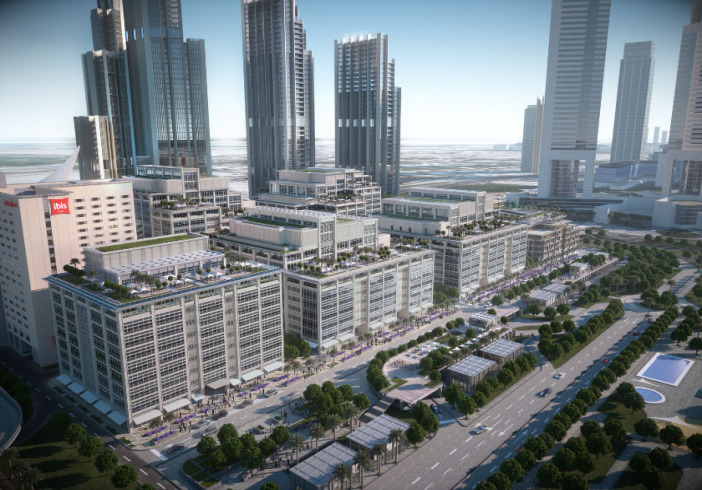 Dubai World Trade Centre has awarded Al Futtaim Carillion Dh725 million contract to deliver phase 1A6 of One Central, a major development located between the current Dubai International Convention and Exhibition Centre and Emirates Towers in the heart of the city's Central Business district.
This latest phase of One Central has a built up area of 182,500 square metres and comprises two Grade A office buildings of 12 and 8 storeys.
The contract will begin this month and is scheduled for completion at the end of 2018.
Al Futtaim Carillion has already completed an earlier phase 1A2 of this development, which is now being leased, and is currently delivering the contract for Phase 1A5, which was awarded in October 2015.
This latest award takes the overall value of the company's contracts for the One Central development to Dh1.8 billion.
"We are pleased to continue working with Al Futtaim Carrilion, which has successfully delivered the phase 1 offices that are now operational and almost fully leased. Our ongoing relationship with Al Futtaim Carillion will establish Grade A office properties of a world-class standard in Dubai's commercial corridor," said Gurjit Singh, senior vice president - Real Estate, Dubai World Trade Centre.
Carillion chief executive, Richard Howson, added: "We are delighted to have been selected for phase 1A6 which is the third phase of the One Central development, where we continue to see good opportunities coming to market for which our capabilities and reputation for delivering to high standards of quality, safety and reliability are important to customers. We look forward to continuing our close relationship with Dubai World Trade Centre to deliver this important development."
Follow Emirates 24|7 on Google News.