Ducab HV energises 400kV cable circuit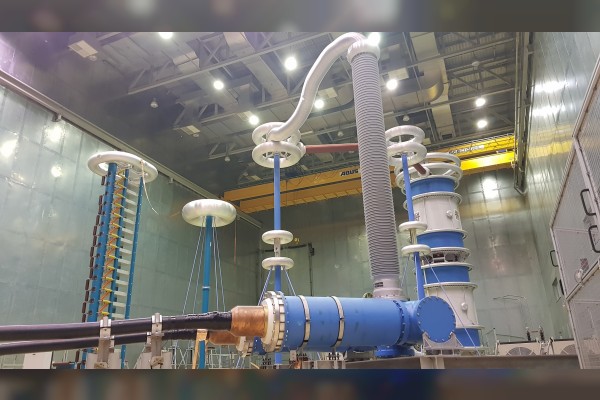 Ducab Group announced that a project for the Taweelah B Power station in Abu Dhabi, owned by TAPCO, is the first 400kV circuit to enter service using cables manufactured in the GCC.
The circuit is a critical component in helping Tapco provide a secure electricity supply for the Emirates.
The 400kV cable circuit, completed two months ahead of schedule, utilises the leading technology from the industry.
It operates at the highest voltage used within the region - 1,000 times the voltage of the power socket in houses - and can carry enough power to supply four buildings the size of Burj Khalifa.
Regarding the project, Dale Huntington, Managing Director, TAPCO said, "One of the key reasons we awarded this project to Ducab HV was the challenging timeline, and to complete the project two months ahead of schedule shows the real benefit of having a world-class local supplier."
Ahmad Al Mazrouei, Chairman, Ducab HV, said, "This is a proud moment for Ducab HV and a great example of the development of technology within the region. Ducab HV was conceived as a joint venture between local utilities and Ducab for exactly this reason to be able to provide the highest technology from a local base. The success is due to excellent teamwork from all our staff, as well as the end client, TAPCO, our customer AGPS, and our suppliers."
Ducab HV is the first dedicated high voltage (60kV – 150kV) and extra high voltage (220kV – 500kV) power cable manufacturing facility in the Middle East. Ducab HV is a joint venture, established between Ducab, DEWA and the Department of Energy in Abu Dhabi. Ducab Group is jointly owned by the Investment Corporation of Dubai and Senaat General Holding Corporation, Abu Dhabi.
Follow Emirates 24|7 on Google News.