EA posts 3Q net loss but adjusted results solid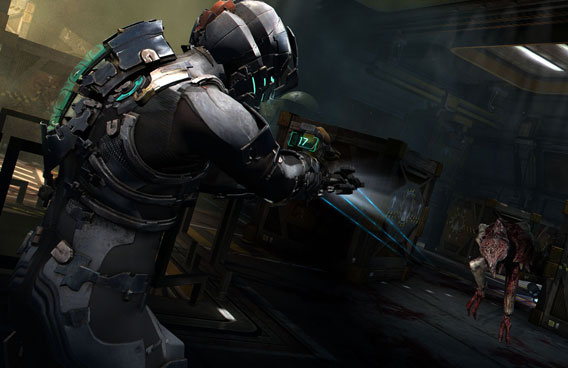 Electronic Arts Inc. says its fiscal third-quarter net loss widened as revenue fell, but adjusted results surpassed Wall Street's expectations. This, combined with a solid outlook and plans for a $600 million stock buyback, sent shares higher in after-hours trading.
The video game publisher said Tuesday its net loss totaled $322 million, or 97 cents per share, for the three months that ended in December. In the same period last year, EA lost $82 million, or 25 cents per share.
The company behind "Madden" and "The Sims" said net revenue slid 15 percent to $1.05 billion from $1.24 billion.
EA's adjusted earnings, however, came in ahead of Wall Street's expectations. On this basis, the company earned $196 million, or 59 cents per share, up 80 percent from $109 million, or 33 cents per share. Analysts had expected 58 cents, according to Factset.
Adjusted revenue was $1.41 billion, up 5 percent from $1.35 billion and helped by sales of "Medal of Honor," "Need for Speed Hot Pursuit" and games for smart phones and the iPad.
Analysts had predicted $1.38 billion. These figures exclude special items and account for deferred revenue from games with online components.
Investors have been worried about a continuing decline of video game software sales, but EA says much of this can be attributed to games for the Wii, for handheld gaming systems and for older consoles, such as the PlayStation 2. Sales of games for PCs and "high-definition" consoles, namely the Xbox 360 and the PlayStation 3, are growing. For fiscal 2011, EA expects about 80 percent of the packaged video games it sells to be made for these systems.
For the current quarter, EA expects adjusted earnings of 15 cents to 25 cents per share and adjusted revenue in the range of $850 million to $950 million. Analysts expect earnings of 20 cents per share on revenue of $943.9 million.
Chief Financial Officer Eric Brown said Europe did a bit better than the U.S. in terms of sales, helped by the popularity of "FIFA Soccer 11" and "Medal of Honor." He added that "Dead Space 2," the follow-up to the popular horror shooter, is already selling better than its predecessor. The game went on sale last week.
Brown said digital revenue growth - that is, games on Facebook, the iPhone and other gadgets, as well as downloadable add-on content for games sold as discs - was a highlight of the quarter, especially when it comes to mobile games. EA bought Chillingo, the publisher behind the wildly popular iPhone game "Angry Birds," in October. The deal didn't include Rovio, the company that created the game.
EA also said Tuesday it plans to buy back $600 million of stock over the next 18 months. Its last buyback was announced in 2004.
"EA continues its focus on our three strategic objectives to drive shareholder value_ producing fewer, better, bigger packaged-goods games; driving growth in digital; controlling costs and creating operating efficiencies," CEO John Riccitiello said in a conference call with analysts. He has been working to turn the company around by cutting costs and jobs and hiring workers in lower-cost locations, and slimming down EA's product portfolio to big, profitable games.
EA had 7,742 employees at the end of the quarter, down from 8,537 a year ago.
Shares surged $1.53, or 9.8 percent, to $17.15 in after-hours trading. The stock had closed up 3 cents at $15.62 in the regular session.
Follow Emirates 24|7 on Google News.