2 US banks do away with branches, focus on online banking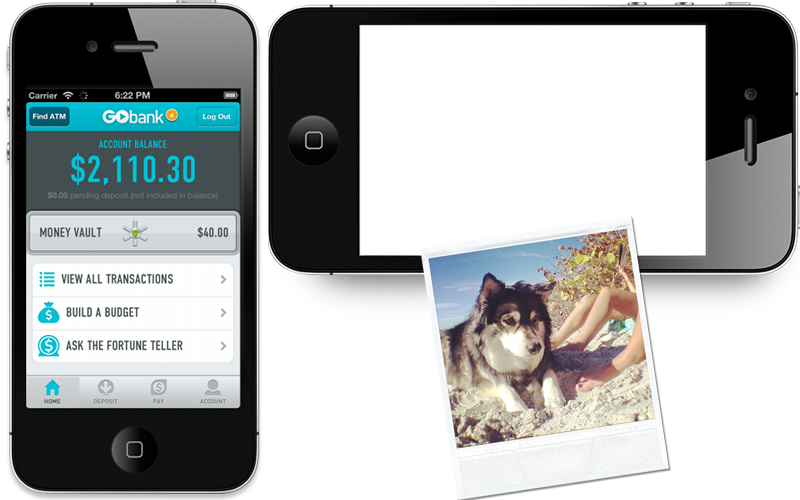 In what can be termed as redefining phone banking, two US-based companies have started to operate banks through mobile applications, thereby completely doing away with branches.
Today, with a mobile phone, one can open a bank account, create own cheque book and even custom make a debit card.
Last week Green Dot (GDOT) announced that it is starting a new initiative GoBank - a bank with no physical branches, but operates through its mobile application.
Americans can create an account online and withdraw cash from more than 20,000 ATM machines without any withdrawal fees. Meanwhile, there would be no overdraft fees, no credit check, no credit card debt and a thousand other forms to fill. To do business with this bank one will have to simply open the app.
While customers can obviously make online payments through the app, they can also send money via SMS or email. Funds are linked to a Visa debit card account and can be reloaded from an existing bank account, and can be done through established online transfer methods.
Initially only 10,000 individuals are being offered the service. Others can register online and wait for their turn to receive an invitation.
Similarly, another online banking firm Simple expanded its profile and released an Android app, almost two years after they launched an app for iOS.
"Simple is now available on Google Play for Android 2.3.3 (Gingerbread) and higher. Current Simple customers can download the app and sign in today. If you'd like to sign up for Simple, you can download the app and request an invitation, or sign up on our website," Simple said in its announcement.
"When we set out to build Simple, we committed ourselves to creating a first-class mobile banking experience…Designing and building Simple for Android has been an opportunity to reimagine the Simple mobile experience," it said.
The company promises its customers that it would replace their bank with everything they need… to organise their spending so you can save more. "Use your Simple Visa card, and the mobile and web apps will help you understand your spending. Deposit cheques from anywhere using Photo Check Deposit or use the ATM finder to find the nearest no-fee ATM. Add memos and tags to your transactions to help you track your spending. Save automatically over time and budget more intuitively with Goals. Simple is a smarter way to save and spend," it added.
Most of the services are almost free. GoBank is asking its customers for voluntary monthly fees of anything between $0 and $9, depending on what they think the service is worth.
Simple too says its services are almost free though they collect a $5 monthly fee to avoid escheatment, which is when the government attempts to reclaim "unused" bank accounts.
"Simple does not profit from fees. We believe that sort of business model creates an adversarial relationship between banks and their customers, since the bank benefits when customers make mistakes. That's not right. We're adamant about minimising fees and never penalising our customers. Thereby it promises its customers that there would be no hidden fees, no monthly debit card fees, account maintenance fees, low balance fees, overdraft fees, or anything of that sort; and no fees for domestic funds transfers, or for using a domestic out-of-network ATM."
Both establishments say their revenue is through the standard "interchange fees" charged to merchants for debit card transactions.
Follow Emirates 24|7 on Google News.