Abu Dhabi Airport traffic grows 14% in January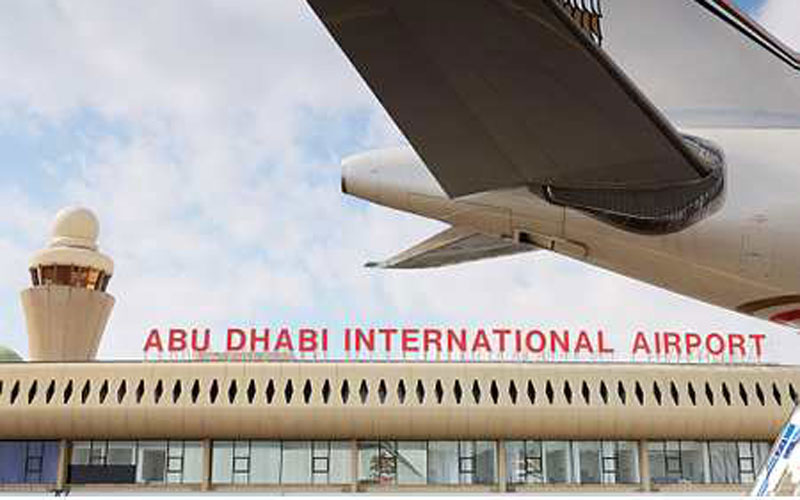 Abu Dhabi Airports has reported a 14.1 per cent increase in passenger traffic at Abu Dhabi International Airport (AUH) for January 2016 compared to the same period last year. A total of 2,154,241 people travelled through AUH last month, surpassing the previous January 2015 figure of 1,887,631.
"The remarkable growth of Abu Dhabi as a global destination for business and leisure has catalysed the corresponding increase in passenger numbers for the month of January," said Ahmad Al Haddabi, Chief Operations Officer at Abu Dhabi Airports.
"The ongoing expansion of Etihad Airways' operations continues to drive up the number of passengers travelling to and from Abu Dhabi. Its strategic partnerships have also made a significant impact, as highlighted by the recent announcement by Etihad Airways of a 63 per cent increase in annual passenger traffic between India and Abu Dhabi with partner Jet Airways," said Al Haddabi.
Aircraft movements in January 2016 reached 14,514, up by 2.7 per cent to 14,128 movements recorded in January 2015. Bangkok, London Heathrow, Doha, Mumbai and Jeddah featured as the top-five destinations from Abu Dhabi International Airport.
Several destinations saw significant growth in passenger traffic, with Italy surpassing its January 2015 figures by 79.2% last month, and Australia posting a 37.7% increase in the same timeframe.
Al Bateen Executive Airport passenger traffic grows 9%
Al Bateen Executive Airport, the only exclusive business aviation airport in the Middle East and North Africa (Mena) region, has announced 9 per cent year-on-year growth in passenger traffic figures in 2015, surpassing its previous performance in 2014.
Arriving passenger traffic stayed above 7,600 passengers in each of the final four months of 2015, with November clocking the highest traffic figures of 9,454 travellers across its terminals.
Comprised of both the VIP and Sheikh Zayed Terminals, the airport welcomed 2,703 aircraft onto its tarmac and 43,278 passengers to its gates in 2015. Sheikh Zayed Terminal accounted for 80.6 per cent of all arriving passenger traffic throughout the year, with the remaining proportion of travellers passing through the VIP Terminal.
"The steady influx of passengers at Al Bateen Executive Airport is testament to its world-class services, top-quality facilities and strategic location as the region's only airport tailor-made for the business aviation industry," said Ahmad Al Haddabi, Chief Operations Officer at Abu Dhabi Airports.
With a current stand capacity for up to 90 private jets, Al Bateen Executive Airport features a custom fixed base operations (FBO) service provider, which consolidates the needs of business aviation customers. The offering facilitates the fastest possible door-to-door transit time for passengers and crew.
In March 2016, the airport will host the Abu Dhabi Air Expo 2016 and the Middle East Aviation Careers Conference, two keynote events as part of the first-ever Abu Dhabi Aviation and Aerospace Week.
Follow Emirates 24|7 on Google News.