Abu Dhabi launches landmark business centre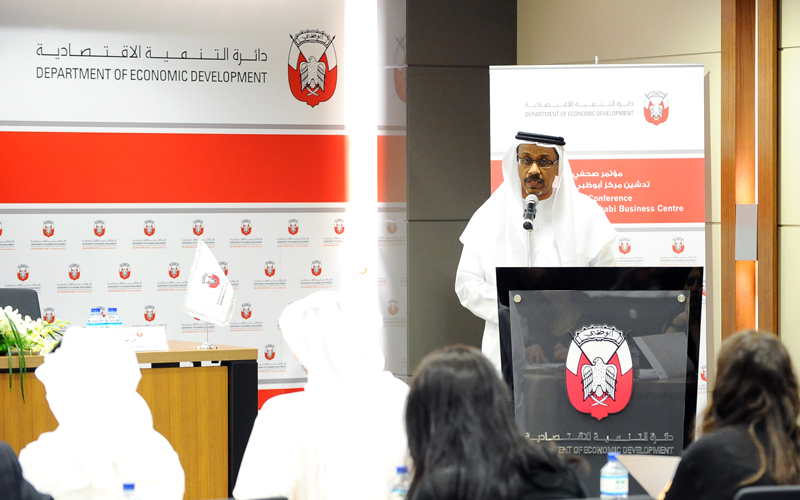 Abu Dhabi on Sunday launched a landmark centre intended to facilitate business and attract investment to the emirate within its long-term development plan "Vision 2030."
The Abu Dhabi Department of Economic Development (ADDED) opened the "Abu Dhabi Business Centre (ADCB) at its premises in the capital, a project that was approved last year as one of the key elements of Vision 2030.
"The establishment of the ADBC is designed to serve growth in demand for trade licenses with over 180'000 applications processed in 2012. With the establishment of the Centre, we are certain that this best practice will contribute significantly to ADDED's efficiency in the coming period," ADDED's Undersecretary Mohammed Omar Abdullah said after inaugurating the centre.
"Abu Dhabi's government puts tremendous effort in defining the role of the private sector that is considered to be vital in achieving the economic vision 2030, being catalysts for economic development. Through the issuance of legislations and regulations that help facilitate activities of the private sector in addition to carrying out major infrastructure projects that assist in providing ideal opportunities, crucial for a thriving private sector".
Abdullah's figures showed the private sector is a major component of the domestic economy, growing by around 6.5 per cent in 2012.
He said that ADDED has realized the increasing interest by the private sector to form new businesses or to expand within Abu Dhabi following the announcement made by the Abu Dhabi Executive Council on the injection of Dh330 billion to finance major projects between 2013 and 2016.
"This is yet another step in Abu Dhabi's commitment towards achieving further economic growth in the next coming years, forming unmatched diversified opportunities for the private sector as most projects will either be led by the private sector or through collaboration between the private and the public sector," he said.
"ADDED's remarkable success is evident on so many different levels and includes plans and projects that are currently in the implementation process, the enhancement of the business environment and the facilitation of services for investors that have all been possible due to the directives provided by the Emirate's Executive Council and due to the close collaboration with various governmental and non governmental entities".
Follow Emirates 24|7 on Google News.