Abu Dhabi leads largest ever delegation to Arabian Travel Market to boost inbound tourism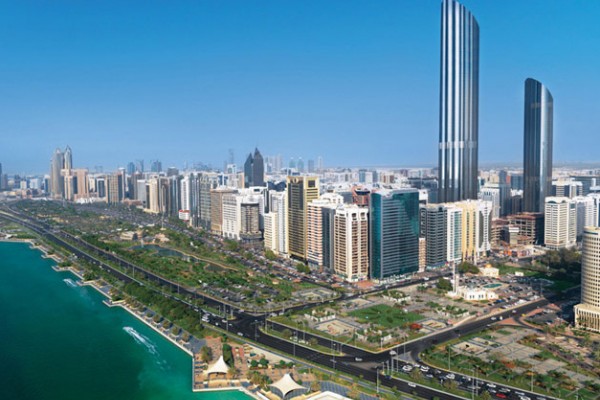 Abu Dhabi Tourism and Culture Authority (TCA Abu Dhabi) is leading its largest ever delegation to the Arabian Travel Market (ATM) later this month to capitalise and increase on the record numbers of guest arrivals into the emirate.
The authority will be joined by 67 stakeholders representing 115 products at the region's largest travel and tourism fair, which is being held in Dubai between 24th and 27th April.
The emirate's leading hotels, destination management companies, tour operators and attractions will be represented at the Dubai World Trade Centre, where more than 30,000 delegates will network, negotiate and discover the latest industry opinions and trends.
More than 4.4 million guest arrivals were recorded in Abu Dhabi during 2016, which set a new annual record, with an increase of 8 percent over the previous year. This year the authority has set a target to welcome 4.9 million guests into the emirate, which is a year-on-year rise of 10 percent, and it has already registered impressive guest arrival figures during the first two months of this year.
During January and February, there was an increase of 5.5 percent in guest arrivals over the corresponding period in 2016, with 749,650 guest arrivals registered an increase of 40,000 over the same two months in 2016.
"Abu Dhabi's popularity is increasing each year and our impressive guest arrivals numbers demonstrate the emirate's growing international appeal as a value-for-money destination. We are targeting a 10 per cent increase in the number of guest arrivals this year by focussing on six markets offering the best growth potential the United Kingdom, Germany, India, China, United States and the GCC region,"
said Saif Saeed Ghobash, Director-General, TCA Abu Dhabi.
"We have registered strong figures this year, which is encouraging, and we expect to further reap the benefits of our global destination campaign aimed at encouraging travellers to experience Abu Dhabi's extraordinary stories. ATM along with other prestigious international travel shows such as ITB Berlin and WTM in London enable us to position Abu Dhabi as a distinctive global destination built on unique experiences and rich cultural heritage," he noted.
Joining the delegation at the Abu Dhabi pavilion for the first time this year will be Abu Dhabi Airports Company, Abu Dhabi Health Authority, TDIC, Cleveland Clinic, Department for Economic Development, Tourism Police and the General Directorate of Residence and Foreign Affairs. The pavilion will be split across Abu Dhabi's three distinct regions – Al Dhafra, Al Ain and Abu Dhabi city.
Also present will be Louvre Abu Dhabi, due to open later this year, Abu Dhabi Convention Bureau, Qasr Al Muwaiji, Al Ain Oasis, Cruise Abu Dhabi and Wahat Al Karama. TCA Abu Dhabi's overseas offices from the UK, India and Commonwealth of Independent States will also be participating for the first time.
The emirate's expanding portfolio of attractions, experiences and events will be highlighted, including Al Ain Oasis, the UAE's first curated UNESCO World Heritage site visitor experience, and the newly opened 175-room Aloft Al Ain hotel attached to the iconic 25,000-seat Hazza Bin Zayed Stadium.
TCA Abu Dhabi will also reveal details of its year-round calendar of events and festivals.
Follow Emirates 24|7 on Google News.