ADX plans new investment tools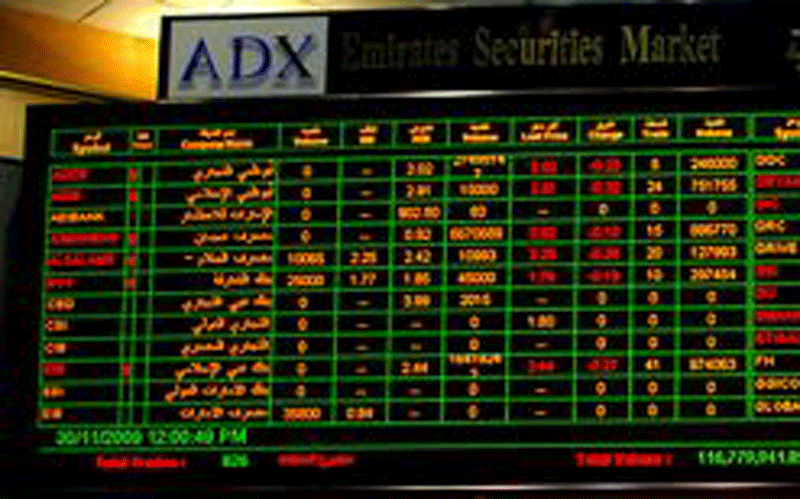 The Abu Dhabi Securities Exchange (ADX) is planning to introduce new investment tools and attract more institutional investors within a long-term strategy to become a world class bourse, its acting chief said on Tuesday.
Addressing an Abu Dhabi investment forum in Tokyo, Rashid Al Baloushi said the strategy is part of Abu Dhabi's long term development plan Vision 2030 and is designed to woo in foreign capital and ensure funding of large projects.
After becoming one of the few bourses in the region to introduce Exchange Trade Funds, ADX is now planning to "out new instruments into the market," said Baloushi, also director of ADX operations.
"We are also planning to attract more institutional investors to stimulate the market and allow it to become a key centre for funding large projects in the country and attracting foreign capital to be invested locally," he said.
"We are also working on new legal frameworks for share dealing and new investment instruments on par with global standards to upgrade operations."
Baloushi urged Japan to increase investment in ADX to take advantage of the strong domestic economy and high return from listed firms.
His figures showed there are 635 Japanese investors in ADX, including 26 institutions, with total shares of 17 million worth nearly Dh29.5 million.
ADX is one of the largest Arab bourses, with the market capitalization of its 75 listed companies standing at around $67.2 billion on Monday, nearly 7.3 per cent of the total Arab capitalization of $910 billion.
Follow Emirates 24|7 on Google News.