Ahead of merger, UAE banks NBAD, FGB finalise second-tier management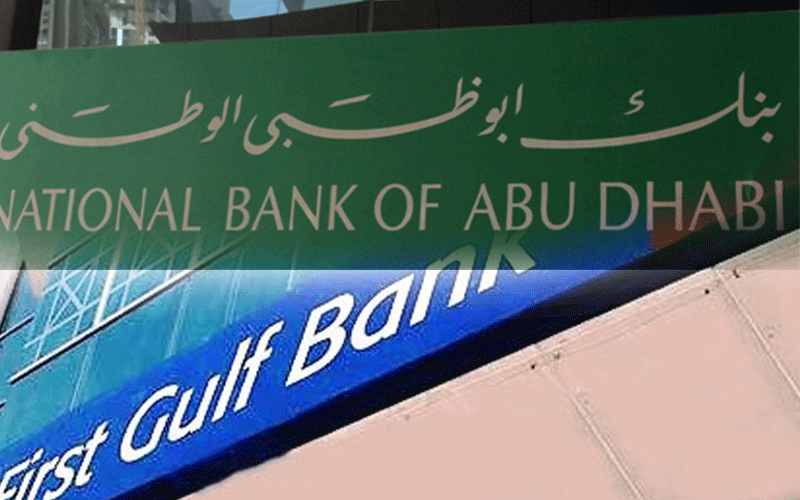 National Bank of Abu Dhabi (NBAD) and First Gulf Bank (FGB) have picked the second level management team for the combined entity to be created through their merger, sources told Reuters on Monday.
In October the two Abu Dhabi lenders said they had appointed the top level management team to run the combined bank, set to be one of the largest in the Middle East and Africa with assets of around $175 billion.
Around 70 senior positions have now been filled at what the bank calls the N-2 level, sources said, citing an internal memo sent late Sunday.
Abhijit Choudhury, currently acting chief executive of NBAD, is appointed as Head of Risk, Samer Abdelhaq as head of legal, a position he held at NBAD, and Sofia el Boury will be head of investor relations, a similar job she held at FGB.
Other key appointments include Mahmoud al-Aradi, Head of Global Markets, and Mohamed Yasin as Head of Securities, both of whom held those positions at NBAD. Rola Abu Manneh, who was senior general manager for corporate and investment banking at NBAD, will play a similar role in the merged entity, sources said.
The banks in a statement to Reuters on Monday confirmed that a new level of management will be announced in due course.
No further decisions relating to the organisational structure or the headcount of the combined bank have been confirmed, the statement added.
More appointments are likely to be made in the coming days, sources said, adding that those who failed to make the grade will have some options at a lower level.
Follow Emirates 24|7 on Google News.