Air Arabia's 2015 net profit drops 6% to Dh531 million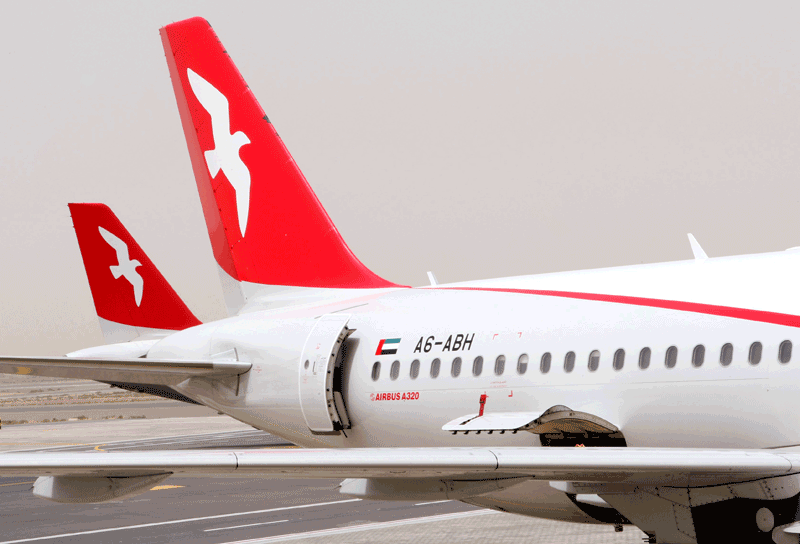 Air Arabia on Sunday announced strong full-year financial results for 2015 as the Middle East and North Africa's first and largest low-cost carrier continued to deliver healthy growth and strong levels of profitability.
Air Arabia's net profit for the full year ending December 31, 2015 was Dh531 million, 6 per cent lower than 2014 figure of Dh566 million. Turnover in 2015 reached Dh3.8 billion, an increase of 3 per cent on the preceding 12 months as the airline continued to expand its customer base. More than 7.6 million passengers flew with Air Arabia in 2015, a 12 per cent year-on-year increase. The average seat load factor – or passengers carried as a percentage of available seats – in 2015 stood at 79 per cent.
Air Arabia's Board of Directors proposed a dividend distribution of 9 per cent of share capital, which is equivalent to 9 fils per share. This proposal was made following a meeting of the Board of Directors of Air Arabia and is subject to ratification by Air Arabia's shareholders at the company's upcoming Annual General Meeting on February 25, 2016.
"2015 was a year of growth and achievement for Air Arabia as our expansion strategy, efficient operations and tight cost controls reinforced our market leading position," said Sheikh Abdullah bin Mohammad Al Thani, Chairman of Air Arabia. "The impact of low oil prices continues to have its effect on the wider global economy, while pressure on yields and geo-political uncertainty continued to weigh on the aviation industry. Despite these challenges, Air Arabia once again delivered a strong set of numbers and remains well positioned for further growth in 2016."
Air Arabia added 23 routes to its network in 2015, including the significant achievement of becoming the first low-cost airline from the Middle East and Africa to enter the Chinese market with the launch of regular non-stop services to Urumqi, the largest city in Western China.
The airline also added a fifth international hub with the formation of Air Arabia Jordan and the opening of a fixed-based operation at Amman Queen Alia International Airport.
Sheikh Abdullah bin Mohammad Al Thani added: "Going forward, we will remain focused on ceaselessly delivering on our promise to help people fly more for less, with innovation and operational efficiency at the heart of our business."
Customer retention was boosted in 2015 with the launch of Airewards, the first loyalty programme from a regional low-cost carrier. It offers the same simple, transparent and value-packed experience, with points based on money spent rather than distance flown, and able to be earned on any product or service purchased from the airline.
In the fourth quarter of 2015, Air Arabia reported a net profit of Dh59 million, 13 per cent less than the corresponding 2014 figure of Dh68 million. Turnover for the three months ending December 31, 2015, was Dh957 million, compared to Dh924 million in the same period in 2014, an increase of 4 per cent. Air Arabia flew 2 million passengers in the final quarter of 2015, up 17% on the corresponding 2014 figure.
Follow Emirates 24|7 on Google News.