Almost all Mena residents on a job hunt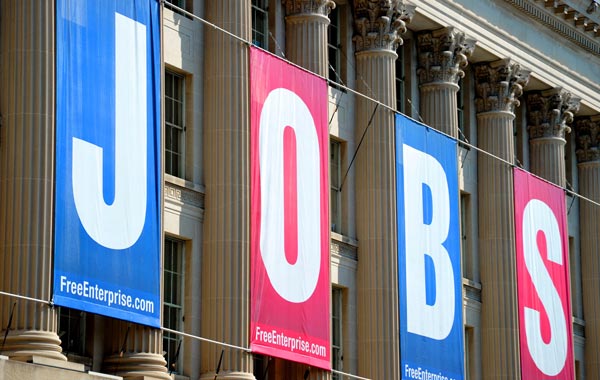 It seems job satisfaction in the Middle East has hit an all time low, with a new survey conducted by Bayt.com revealing that 94.3 per cent of the participants questioned are on the lookout for a job with better working conditions.
The alarming figure reveals just how much respondents across the Middle East and North Africa are dissatisfied with their current set ups.
The region-based job site, Bayt.com detailed the findings of its 'Good Working Conditions in the Middle East' survey, which further indicated that more than 60 per cent of respondents across the region stated their employers prioritised good working conditions.
A 32.6 per cent of respondents said employers treated good working conditions as a top priority, 32.9 per cent said they treated them as a priority to a certain extent and only 34.5 per cent said they did not prioritise good working conditions at all.
The poll went on to ask the region's respondents if their companies provided training and professional development schemes.
Over one third of those polled (34.3 per cent) said yes while 47.7 per cent said no, 18 per cent said it depends on the position.
Participants were also asked if their employers gave them room for personal job authority and decision-making; 32.1 per cent said they do, 31.6 per cent said they don't and 36.4 per cent said it depends on the position.
Room for improvement
The respondents were then asked which criteria they believed were the most important to creating good working conditions. Nearly half ­– 45.8 per cent – said proper training and professional development schemes, 22.7 per cent said generous incentives (such as vacation days, parking and education allowance), 16.8 per cent said room for personal job authority and decision making and 12 per cent said good office setting (such as lighting, seating, lunch rooms and gyms).
When asked what office settings their employers provided, a factor established as important in good working conditions during the poll, 14.1 per cent of respondents said agreeable office seating, 12.7 per cent said a good lighting system, 4.8 per cent said a lunch room with healthy food, 3.4 per cent said a company gym, 18.8 per cent said all of the above and an overwhelming 46.1 per cent said none of the above.
Next respondents were asked how better working conditions would affect them as employees.
According to 64.3 per cent of the surveyors, improved working conditions would result in more organisational loyalty, more productivity and more job involvement.
Meanwhile, the rest of the respondents were divided in their answers; 11 per cent said more organisational loyalty, 11.5 per cent said more productivity and 10.7 per cent said more job involvement.
Amer Zureikat, VP Sales, Bayt.com stated: "The results of our most recent poll show that improved working conditions not only benefit employees but also improve their productivity which in turn greatly benefits employers themselves.
"Strong managers have always known that in order to get the most out of their subordinates it is best to create the ideal conditions for effective productivity and we are seeing more and more companies dedicated to improving their staff's working conditions."
Data for the 'Good Working Conditions' poll series was collected online between January 7 and February 15, 2011, with a total of 12,329 respondents from across the Middle East.
Follow Emirates 24|7 on Google News.