Amira Nature Foods on track to achieve $405m revenue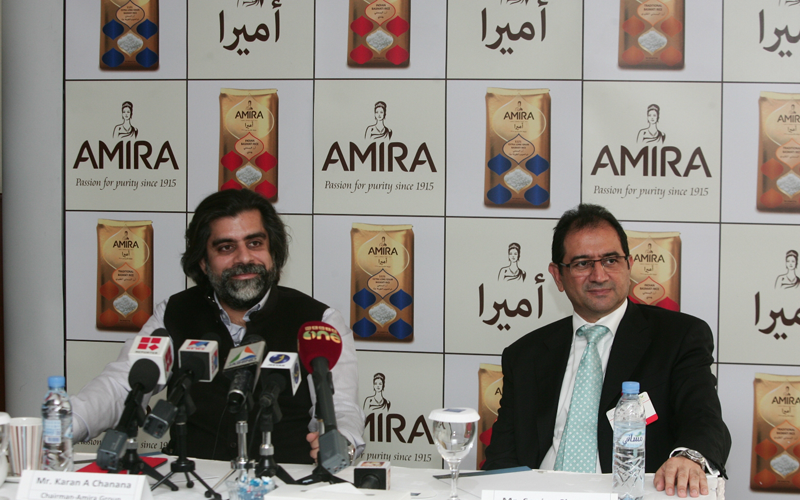 The Dubai-based seller of packaged Indian specialty rice Amira Nature Foods said on Tuesday that its turnover in 2012-2013 financial year will reach $405 million as compared to $339 million in the previous financial year, an increase of 19.5 per cent.
"We are on track to achieve $405 million turnover in by the end of our financial year on March 2013; we're well on track for over 20 per cent growth target," said Karan Chanana, Amira's Chairman and CEO.
Chanana also announced aggressive expansion plans for the Indian company – which launched an IPO on the New York Stock Exchange (NYSE) in October 2012 – across the Middle East region. He revealed that the Middle East region contributes nearly half of the company's revenues.
It has presence in 25 countries and aims to cover 70 countries in the coming five years, Chanana said, adding that Dubai is being used as a launch pad for this massive expansion drive. The said the objective to grow organically rather embark on acquisitions for the expansion.
With an office in Dubai, the company plans for large scale investments in import, handling, storage, distribution, and marketing operations in the region.
"The UAE is an important market for Amira, due to its significant consumption of basmati rice. We are excited to introduce our best in class products to the refined palates of UAE and other GCC customers," he said.
"Amira's key focus is to make the Amira brand available to every household in the UAE. Amira is an acknowledged leader in delivering high quality and innovative food products to a growing number of markets across the globe, and we now want to focus our efforts in the GCC markets."
Globally, rice consumption increased by 13 per cent last year, he added. The company sells its products to most of UAE retailers.
Follow Emirates 24|7 on Google News.