Automotive groups to invest over Dh500 million in region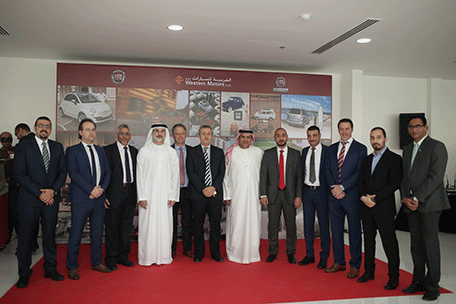 Mopar Middle East, distributor of parts and accessories of Chrysler, Dodge, Jeep and RAM vehicles, will invest over half a billion dirhams in the region in new showrooms, service centres and expansion of existing facilities along with its partners over the next couple of years.
"More than Dh500 million will be invested to increase market share to fight competition. We have increased spare parts warehouse capacity in Jebel Ali up to 21,000 sqm in stage one where we serve American brands such as Jeep, Dodge and RAM. In stage two, we plan to introduce Fiat spare parts and we'll expand it further in later stage," said Maher Abdalla, Director, Mopar Service, Parts and Customer Care at Fiat Chrysler Automobiles (FCA) Office Middle East.
"We're also coming up with a bigger service centre in Al Rashidiya. We are also expanding mobile vehicle protection programme in which the customer can choose manufacturer warranty up to 7 years of his car and essential care service contract up to 100,000km," he said.
The group, according to Abdalla, will introduce certified pre-owned vehicle with 125 check points manufacturer engineer warranty. "Our sales department is working with the dealers to start structuring the business. First showroom will be in Riyadh and then next in Dubai and then Jordan. Dubai will be operational this year," he added.
Last year, the group did $100 million worth of parts sales in the region.
Frank Bernthaler, CEO of Al Fahim Automotive – which is distributor of Mercedes, Jeep and Fiat in Abu Dhabi region, said his company will continue to investment to improve its footprint as it plans more service centre for Mercedez brand.
"The investment goes into millions in such difficult times when the sales are slowing down. We're adding and investing in people especially on productive side for workshop expansion can only works when you have people," he said.
The Abu Dhabi distributor sold around 7,500 vehicles last year, achieving growth of over eight per cent.
"2015 has been excellent year but 2016 will be tough… but we'll not go backward, we have plan to push forward growth. In the current environment, the focus is to grow business through after-sale and better customer service," Bernthaler explained.
Follow Emirates 24|7 on Google News.