Bechtel plan for Sharjah Airport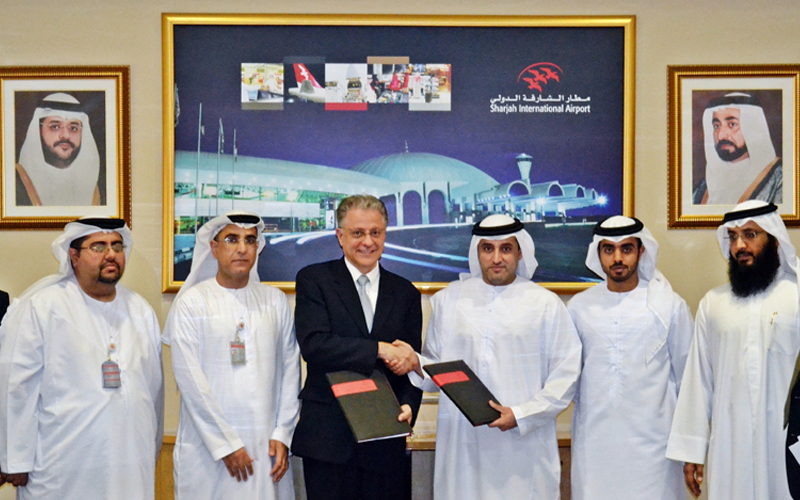 Further to the approval from the government of Sharjah, Bechtel has been selected by Sharjah Airport Authority to provide master planning services for the phased expansion of Sharjah International Airport in the United Arab Emirates (UAE).
The company will conduct short-term and long-term analyses of the airport's future needs.
Following this study, which is expected to last around eight months, the concerned authorities will then decide on which projects would need to be undertaken as per their priority.
In 2013, the airport served 8.5 million passengers, a figure which is predicted to rise to more than 15 million passengers over the next 20 years due to steady growth in the region and a planned expansion by the airport's main carrier, Air Arabia.
During the contract signing event, attended by Sheikh Khalid Al Qassimi, Chairman of Civil Aviation Department – Sharjah, Ali Salim Al Mifda, Chairman of the Sharjah Airport Authority said: "Sharjah International Airport plays a pivotal role in the emirate's economy and has become a catalyst for its cultural, tourist, industrial, and commercial activities.
"Our continued success will depend on catering for future growth, so it's crucial that we plan now.
"All concerned stakeholders are now looking forward to working with Bechtel to provide various options for optimal land use, identifying critical areas of infrastructure need. We will then seek governmental guidance on progressing this phased growth of the airport. "
"Sharjah International Airport has an important part to play in establishing the Emirate as a commercial and trade hub, and we look forward to working with the Authority on this project," said Chris Dering, Bechtel's Managing Director for Aviation.
"We will apply our master planning, engineering and implementation experience to help Sharjah Airport Authority raise its impressive performance as a modern, sustainable airport - one that addresses its immediate and future needs."
Bechtel brings a combination of regional and global experience to this project.
Follow Emirates 24|7 on Google News.