Brand of Ibuprofen medicines pulled off UAE shelves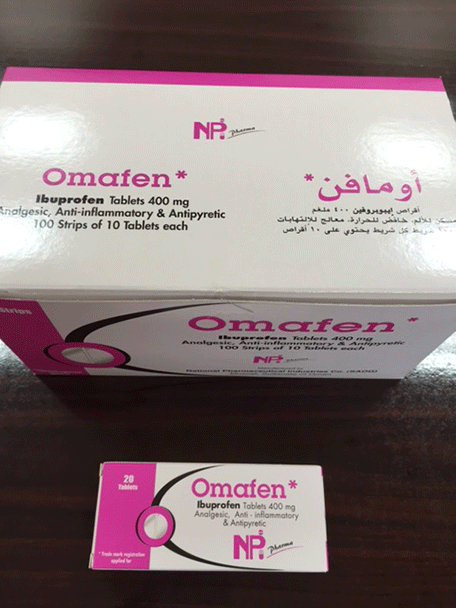 The UAE's Ministry of Health has pulled three varieties of Omafen ibuprofen medicines off the shelves following a request by Omani authorities after small pieces of aluminum were found in the product.
The request was issued by the General Directorate of Pharmacy of the Ministry of Health of Oman in regards Omafen 400 MG tab, batch numbers 0514005, 0513011 and 0515006, produced by the National Company for Pharmaceutical Industries in Oman.
Dr Amin Hussein Al Amiri, Assistant Undersecretary for Medical Practice and Licence Sector in UAE Ministry of Health and Prevention and Chairman of the Supreme Committee for Pharmaceutical Vigilance in UAE, issued a decision to stop distribution of the select batches.
Pharmacies have been ordered to return the select batches to the agent because of mismatches in the components of the product, along with a presence of small pieces of aluminum in the product.
The Ministry of Health and Prevention stated it is working in coordination with local authorised dealers of this class of drug who have stated the product has not been imported and distributed in the UAE, which is registered in the form of tablets and syrup.
Meanwhile, assurance has been given that other batches of tablets and syrups from the same company registered in the country are safe for the consumer.
The UAE ministry also asked the GSA to ensure the safety of the product supplied and shipped before importing and distribution.
Dr Al Amiri further stressed other batches of the same class of drug are safe and usable and there are no problems with them; he also confirmed that there are many alternatives to this type of product, which does not affect the need for the patient in the event of a withdrawal.
Follow Emirates 24|7 on Google News.