Businesses flock to Dubai: 22,700 new company licences issued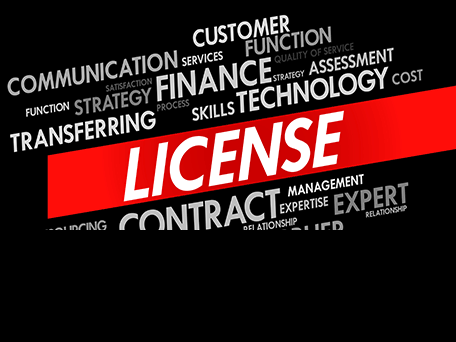 The Department of Economic Development (DED) in Dubai issued 22,691 business licences in 2015, an increase of 17.4 per cent compared the total number of licences issued in 2014 and a clear indication that Dubai remains an attractive destination for companies and investors due to robust economic activity prevailing in key economic sectors in the emirate.
The latest achievement also rounds up a 75 per cent increase in new licences between 2010 and 2015, at an annual average of 15 per cent.
A total of 17,131 Commercial licences were issued in 2015 – up 16.3 per cent - while there was an increase of 9.2 per cent in the number of Tourism licences (250) and 8 per cent in the number of Professional licences (5,015). The Industrial sector also saw a 10.5 per cent increase in licences issued, rounding up another year of growth for all key sectors in Dubai.
Commercial licences accounted for 75.5 per cent of the total licences issued in 2015 while Professional licences had a share of 22.1 per cent, followed by Industrial (1.3 per cent) and Tourism (1.1 per cent) licences.
Omar Bushahab, Chief Executive Officer of Business Registration & Licensing (BRL) sector in DED, said: "The increased number of licences issued in 2015 reflects the continued growth in vital economic sectors in Dubai as well as improved confidence among investors and businessmen about doing business in Dubai. It also proves Dubai has evolved to guarantee sustainable growth for businesses and retain its position as a competitive business hub."
Bushahab added that DED's strategy to offer its BRL services across an increasing number of channels including service centres have yielded remarkable results. "Notably, the number of transactions completed grew 14.4 per cent from 2014 and reached 315,810 in 2015, which is another evidence of the significance of Dubai as a business and commercial hub for the world."
Bushahab also mentioned that DED has launched varied initiatives to remove obstacles for businesses and align its services with the best in the world to help Dubai meet its objective of being the best business environment and attract investors within and beyond the emirate. He added that year after year Dubai is moving to new levels in terms of sustainable development, owing largely to the added value the city provides to businesses and its strategic role in strengthening partnerships with the business community.
"In 2015, the number of Renewed Licences (102,807) increased 7.8 per cent and the number of Amended Licences (94,942) rose 64.8 per cent. We saw a 31.2 per cent rise in the number of Initial Approvals (39,969) in 2015 compared to 2014 and a 17.5 per cent increase in the number of Reserved Trade Names (61,032)," Bushahab stated adding that a 15 per cent increase in expected in Reserved Trade Names in 2016.
The main activities and their share in licensing activity in 2015 were as follows:
Follow Emirates 24|7 on Google News.