Centrepoint puts Dh1bn in 100 stores, 10,000 staff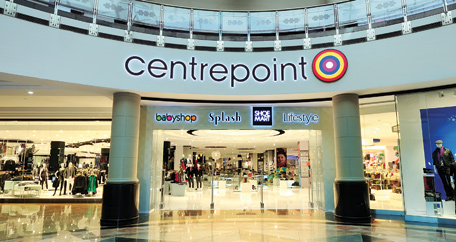 Centrepoint, which has four Landmark Group brands under its umbrella, will invest Dh1 billion to set up 100 new outlets and hire around 10,000 employees over next five years in the Mena region.
Revealing company's strong expansion plan, Centrepoint Director Vinod Talreja said the group will enter new markets in Middle East and Africa and will debut in Iraq and Libya over the next few months with first outlets.
The group on Tuesday reached 100-store milestone with the opening of its latest outlet at Al Ghurair Centre, Dubai.
"We plan to double our stores in the next five years and will invest Dh1 billion in these new ventures. We aim to expand operations to new territories and will have presence in 15 countries after five years," Talreja said.
He said number of the employees will also double to 20,000 across the Mena region.
Centrepoint also aims to open 20 stores this year and 15 in 2015. "The plan is to open 20 stores this year and out of that 7-9 new stores will be in the UAE; for these outlets we'll approximately hire 1,000 for the local operations here," Talreja added.
He said the Landmark Group unit has achieved compound annual growth rate of 16 per cent since the launch of the brand in 2005 and the growth is expected to continue over the next few years. Centrepoint has Babyshop, Splash, Shoe Mart and Lifestyle under its brand across Saudi Arabia, UAE, Kuwait, Oman, Bahrain, Qatar, Egypt, Lebanon and Jordan that collectively span an aggregate retail footprint of over five million square feet.
Centrepoint currently has 56 stores in Saudi Arabia, followed by UAE at 15 and the rest other regional countries.
Simon Cooper, Head of Centrepoint, said the retail brand processes 35 million transactions annually while the average customer visits Centrepoint at least nine times in a year and shops for at least three of the four brands with their families.
Follow Emirates 24|7 on Google News.