Consumer confidence shows dip for 2010 Q4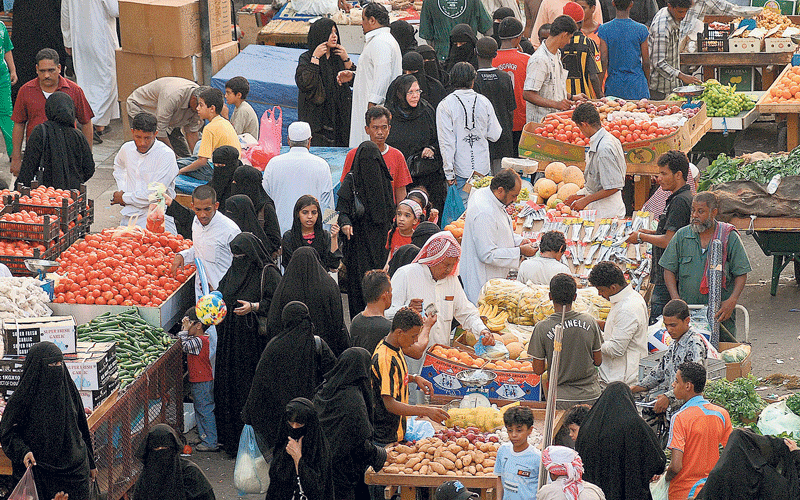 Consumer confidence in the UAE dropped 4 points from the third quarter of 2010 to 97 points in the fourth quarter of 2010, placing it in the top 15 of the Global Consumer Confidence Index, according to the latest edition of the Nielsen research released on Tuesday.
UAE's ranking fell out of the top ten most optimistic nations after being in top 10 consecutively for the last three quarters of 2010.
Nielsen's Global Consumer Confidence Index tracks consumer confidence, major concerns and spending intentions among approximately 29,000 online consumers in 52 countries throughout Asia Pacific, Europe, Latin America, the Middle East and North America. The index provides a single indicator of consumer sentiment towards the current economic situation as well as intentions and expectations for the future. Levels above a baseline of 100 indicate degrees of optimism.
Global consumers ended 2010 more pessimistic than at the start of last year as hope for a global economic recovery evaporated at the end of the year with confidence levels falling in 25 out of 52 countries surveyed in the fourth quarter. Widespread concern for unemployment, job creation, rising food and utility costs gave consumers a harsh reality check and eradicated any expectation of sustained economic recovery.
"The overall results reveal that consumers in emerging markets are more confident compared to developed economies. Nine of the global top 10 optimistic nations were emerging markets," explained Sevil Ermin, Managing Director, UAE, The Nielsen Company.
"The UAE's drop in ranking from the top 10 can be attributed to the fact that fourth quarter witnessed 14 countries end the year with a consumer confidence index of 100 points or greater as compared to the 11 countries who hit the 100+ index mark one year ago. With UAE consumer's sentiments having more or less remained the same throughout 2010, our comparative ranking now places us in the15th position globally."
Although concerns about job security in the UAE have declined from last quarter (25 per cent in Q4 compared to 29 per cent in Q3), this still remains the main concern for UAE consumers. Consumer perceptions of local job prospects have also declined this quarter to 50 per cent saying they were good or excellent compared to 54 per cent in the third quarter.
"Having weathered the worst of the storm… UAE consumers are now holding their breath for a significant positive indicator," added Ermin.
The state of the economy continues to be a major concern for UAE consumers despite its decline in the past few waves (18 per cent in Q4 versus 21 per cent in Q3 2010). Other concerns showing a rise amongst UAE consumers include children's education and welfare, and increasing utility bills, food, and fuel prices. Interestingly, the UAE featured in the top ten of countries where some consumers (7 per cent) had no major concerns over the next six months.
In the UAE, 69 per cent of consumers still think that they are in a recession, with only one third of them believing the country will come out of recession in the coming year. The survey also revealed that about 68 per cent of the UAE's consumers have changed their spending habits to save on household expenses.
"Consumer spending is still no where near its pre-recession levels in the UAE, with many opting to allocate any remaining income, after covering essential living expenses, to savings (46 per cent) and paying off debt (30 per cent). UAE consumers continued their pragmatic behavior with coping strategies that combine both essential and discretionary spending," said Ermin.
Measures taken by UAE consumers included the reduction of clothing and entertainment expenses, phone costs, take away meals, in addition to spending less on home entertainment and switching to cheaper grocery brands.
Globally, the Nielsen Consumer Confidence Index at the end of 2010 remained unchanged from the previous quarter at 90 and finished the year two index points below the start of the year. The 90 index mark reflects the reality that even though many countries are officially out of recession, consumers in all regions are feeling the financial squeeze more than any other time during the global recession.
In Q4 2010, consumers found themselves with less disposable income than at any other time. Many consumers are still living a cautious recessionary lifestyle, which is restricting domestic spend and demand, as they brace themselves for another year of flat growth in 2011.
Latin America was the most optimistic region at 100 points this quarter, followed by Asia Pacific at 97 points and the Middle East and Africa at 89. North America ended 2010 at 83 index points and Europe was the most pessimistic region at 78 index points.
India (131 index points) and Philippines (120) were the most optimistic nations in the fourth quarter of 2010, with Switzerland and Turkey posting the strongest confidence rebound in the year. Meanwhile, Portugal (45), Croatia (45) and Greece (52) were the most pessimistic nations.a
Follow Emirates 24|7 on Google News.