Credit cards to grow 10% in UAE, says Dubai First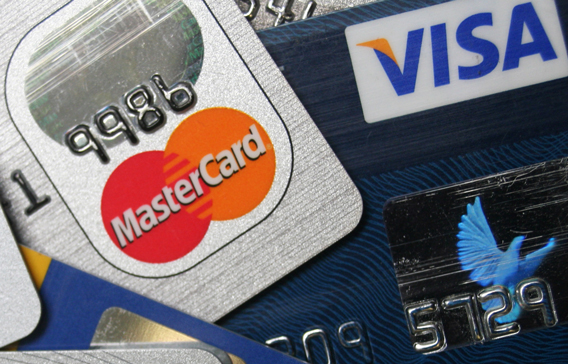 Residents in the UAE are likely to use more credit cards for retail purchases this year, the head of a card franchise holder said.
Dubai First, a consumer finance company offering credit cards issued by Visa and MasterCard, said an appetite for consumer lending was returning.
"The number of plastics will rise this year," Ibrahim Al-Ansari, the firm's chief executive officer, said. "We expect an overall credit card growth of 10 per cent in the UAE in 2011 compared to 2010."
Dubai First was established in 2007 and is fully owned by financial services firm Dubai Group, a subsidiary of Dubai Holding.
The number of credit cards in the UAE, the world's third largest crude exporter, fell to 3.7 million in the final quarter of 2010, from 3.9 million at the beginning of the year, Al Ansari said.
The global credit crunch had exposed excessive borrowing in the Opec member state of some 5 million people, where expatriates and Emiratis alike enjoyed lavish lifestyles helped by easy credit.
Sentiment has improved since state-owned Dubai World sealed a deal to restructure $25 billion in debt last September, although uncertainty remains around the emirate's debt maturities in the next few years.
As a result, UAE interbank offered rates have come down. Private sector credit remained below 2009 levels throughout last year as banks remained hesitant to lend, but they are expected to go easier on credit this year.
"Liquidity in the banking sector is high, and the appetite of lenders is slowly kicking in," Al Ansari said.
"We are seeing card issuers becoming active once again," he said, adding most credit card cash this year is likely to be spent in the retail sector with grocery and department stores accounting for 50 per cent.
Analysts polled by Reuters expected the UAE economy to expand by 3.6 per cent this year, an improvement from an estimated 2.3 per cent in 2010.
Follow Emirates 24|7 on Google News.