Creditor collection representatives need serious training…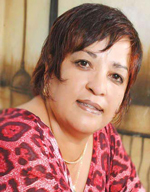 Although debtors believe that this is the most serious problem in the world when they face a debt-crisis, it is definitely more serious in the UAE where the laws are more stringent when you are unable to meet your debt liabilities.
Then you must still face some incompetent collections representatives who have no experience in dealing with human beings, let alone when the targets on their head are more important than simple logical reasoning.
This is not an unfair statement and I speak for the voiceless debtors, where my justification is as follows, being my first-hand experience from clients who are unable to secure amicable solutions with their creditors, where they then seek advice from experienced remedial companies out of sheer desperation and then when their creditor finds out they sought external help, they question why the debtor resorted to consulting with a remedial company, really funny!
Why?
Because key is an authentic remedial company provides a neutral environment free of personal judgment, negative stigmas, humiliation, degradation and being completely irrational. We don't crowd the room, fill it with people who have no authority only to listen to the story, then finally the debtor has to meet the real person in charge handling he's case.
Collection representatives need to change their way of addressing debtors, because even the debtors' payments contribute towards retaining their jobs, whether they wish to admit it or not, is irrelevant.
When you are respectable towards a debtor requesting payment, most times they may surprise you and push themselves to meet that request regardless, if they don't have the money, they will go and find it, because of the way in which you asked for the payment. Know that when you have mastered remedial methods, you don't have to plead for payment because the debtor will respect you as you respected him/her. But if he/she has received 5 such demanding threatening calls, they might just opt to ignore you, because the human being functions purely by a simple, kind, friendly touch, no hard work at all.
I've said it a million times when you focus on the money and you are rude about it, insulting, threatening and assume you are a king to abuse your client, then simply, the money won't come, because you are building up too much resistance, so your collections job will become progressively harder to achieve.
If you like to be treated civil, respectable and in a good way, then treat others in the same way as it will cost you zero. You may be a king now, but if at all you lose your job and find yourself on the other side of the fence, then it's too late to seek sympathy from anyone and normally people like you will never find the support you are seeking.
Yesterday I had a case where we secured pre-approval for a buy-out for all the client's liabilities, where approval will be confirmed today. The collection representative refused to issue the liability letter unless the customer paid the minimum as he is in 2 months default. He then proceeded to inform us that he will proceed with legal action where the customer's total liability is minimal and for the record, the collection head was copied in on the email.
My questions are:
a) Why could he not wait 1 or 2 days for approval confirmation?
2) Why does he want to create unnecessary work for a long chain of entities by enforcing legal action when the total liability will be settled in full in a few days?
3) My actual question is why the collection head is accepting this when the particular client is not heavily indebted overall, which is why he qualified for this facility, enabling him to settle he's total liability in a one-shot payment.
This is a typical case of arrogance from the collections representative who has zero people skills; he is definitely there to make people's lives more miserable than happy, when the latter is the order of the day. When you are in a position of strength and can truly help others and you do, then the Law of Reciprocation takes its course and you will reap the benefits.
There is a specific type of individual who seems to be the 'flavour of the day' to employ as collection representatives, whether they are internal or external, where I can only derive at the very real conclusion that debtors are treated very badly in their home countries, as they are the same nationality with the same bad habits.
Last week I was in a meeting at a very prominent creditor organization where the same collections nationality present in the meeting very rudely informed the client that if I was not present, then the client would not see the sun once he was done.
He proceeded to boast that we could ask the collections team who is the rudest collections representative in that department, meaning him!
I was blown away at he's ignorance and lack of respect, forget about that he represented one of the largest organizations and for the record, he's manager was present in the meeting too!
I am again going to repeat myself in saying that the only way forward is absolute soft-skills remedial techniques, not this brash, rude, abrasive, insulting, threatening bad mannerisms displayed because nobody is stopping them, they simply take undue advantage forgetting that they represent a very prestigious organization.
You do not have the right to speak to anyone in a bad way, there are principles, policies and ethics to follow when you are a bank employee or you represent a bank as an external agency.
The client has rights too, that means he/she can lodge a complaint for your abuse where the only reason they don't take this action, is because you have the advantage and you are making good use of this.
Creditor collections representatives should comprehend that the old historic collections is a thing of the past, that they are direly lacking professional remedial training which will serve their organizations the most.
On the flipside and unbeknown to them, they are filling themselves up with pressure and much resistance at work due to relentlessly pursuing debtors for payments, getting all emotionally roused and meting out rudeness and abrasive behavior all day long, maybe not achieving much at all!
Then they go home where they transpose and release those emotions onto their spouse, family and/or friends.
The next morning the person takes those same emotions to the office and starts piling up more for the day and the first client they call may be the one who faces the full wrath of frustrations, emotional turmoil, anger, resentment and the fear of not fulfilling their target obligations, which has piled up for days, weeks, months and years.
Everyone needs a release valve as we are all human, both the creditor representative and the debtor so yes, both need to release all that resistance because one fine day it will result in ill-health, so the training is a dire requirement for collections representatives. It's not possible for a debtor to experience this from 9 out of 10 creditors and then there is something wrong with the debtor? I don't think so and I have personally made these suggestions, but it has gone onto deaf ears.
I have been to so many collections departments and witnessed the same rude habits so it's not just the debtors looking for an excuse to be in default, the problem is very real and needs to be sorted out yesterday.
Many times the debtor's problem could have been resolved upon first request, but 3-6months down the line, no action and finally in spite of the debtor begging for help, a legal case is filed and then who can defend the debtor to know that he/she actually tried to avoid facing legal action?
Nobody, as their voices are not heard at all, sadly.
Follow Emirates 24|7 on Google News.