Damas close to Dh3bn debt deal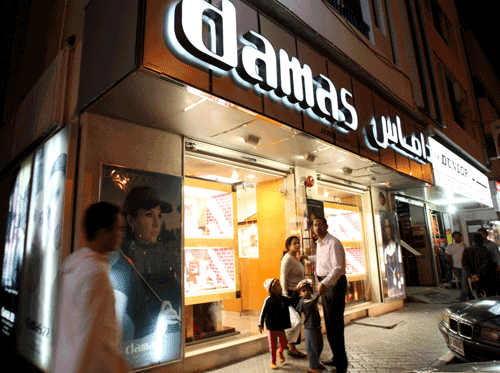 A restricting agreement on more than Dh3 billion worth of debt would soon allow jewellery retailer Damas International repay Dh1 billion over six years and use the rest as working capital.
The Dubai-based company is "days" away from signing the deal ahead of a January 31 deadline, The National reports quoting Anan Fakhreddin, the company's chief executive.
"The scenario we're reaching now is an all-win scenario, where the banks are getting money paid back with interest, with no haircut," he said.
"Damas will be able to pay back excess indebtedness from its position of income, with no need to liquidate anything. We've been offered a very fair deal from the banks, and that only reflects the amount of confidence the banks have in our business model," the newspaper quoted him as saying.
The publicly listed company has been negotiating with creditors to restructure more than Dh3bn worth of debt.
The company recently swung into black by making a net profit of Dh4.2 million for the six months ending on September 30.
It has also been streamlining its retail network by closing more than 25 under-performing outlets, Fakhreddin said.
The group has 420 stores across the region and plans to open more in Dubai, Abu Dhabi and Saudi Arabia.
Follow Emirates 24|7 on Google News.