DDF projects 10% sales growth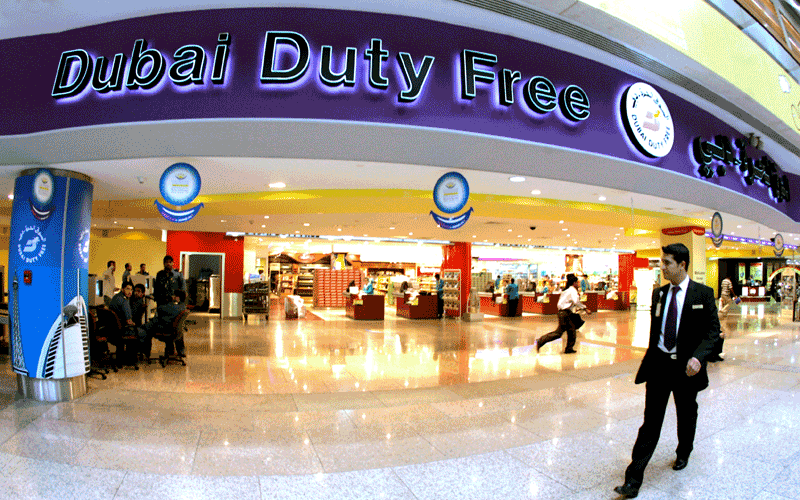 Dubai Duty Free (DDF) expects sales to continue growing at double-digit rate in 2011 but at a slower pace than the previous year.
It expects sales to grow 10 per cent in 2011 to reach $1.35 billion (Dh5 billion) as compared to Dh4.66bn in the previous year.
"At present, sales at Dubai Duty Free are running almost 14 per cent ahead of last year. In 2010, our sales reached $1.27 billion, which was 14 per cent ahead of the previous year and are very happy that the upward trend has continued," said Salah Tahlak, Dubai Duty Free's Director of Corporate Communications.
"We are looking at sales reaching around $1.35 billion in 2011 which is about 10 per cent ahead of last year. We are looking at increasing both the penetration levels, which are currently around 50 per cent (which is very good when compared to the rest of the industry) and increasing the average spend for both departing passengers, which is currently around $47 and arriving passengers, which is around $10. In order to achieve this we are looking at several aspects of our business including our promotions, our product range, positioning and marketing drives," he said.
Tahlak said any event - such as Dubai shopping Festival – brings visitors to Dubai has a positive impact on the retail sector and the likes of the Dubai Shopping Festival definitely has made its mark as a major attraction for regional and international visitors.
"Dubai's reputation as a retail destination is well deserved and from the very early days of Dubai Duty Free, our marketing campaigns positioned Dubai as a shopping destination. Our strapline back in the 1980's was 'Fly Buy Dubai' and it is incredible to think that people even back then re-routed their flights so that they could transit through Dubai and shop at the Dubai Duty Free. Of course, now there are many organizations such as DEPE, Emirates, Dubai Golf, who are also doing a great job in continuing to promote all that Dubai has to offer the global traveller and it is great that we are a part of that," he added.
The global retail industry, he said, has been impacted by the global recession, but Dubai Duty Free has continued to show an increase in sales both in 2009, when sales rose by almost 4 per cent and in 2010 when sales returned to a double digit-growth of 14 per cent.
"We are looking forward to another positive year. Our staffing levels are currently 4,000 and we will continue to recruit in line with our expansion needs," he concluded.
Follow Emirates 24|7 on Google News.