Debonairs Pizza to open 15 outlets in UAE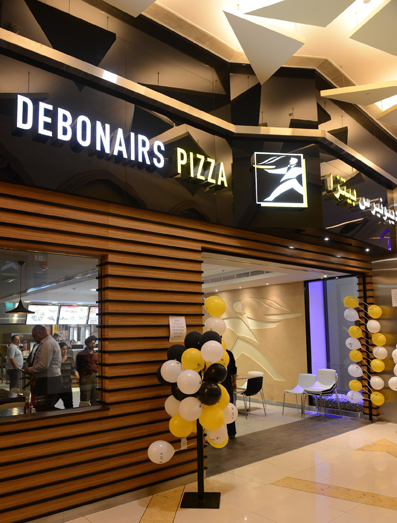 Debonairs Pizza, the leading pizza franchisee from South Africa, today said it plans to open 15 outlets in the UAE over the next five years.
The company opened its latest – and the third – outlet in Dubai Marina at weekend.
Mandeep Singh Pujji, Managing Director of Unitas Foods International, the Master Franchisee license holder for Debonairs Pizza, said: "The new location at Dubai Marina is our 3rd outlet, the first one opened in Al Garhoud in 2010 followed by the Dubai Mall location last year. By the year-end, we'll have 2 more restaurants in Dubai's Al Barsha and Arabian Ranches areas and within the next 5 years there'll be at least 15 more across the country, taking it further to GCC and Asia."
He said: "Having seen solid growth, success and profits within a quick time period, we are encouraged to offer more locations with different concepts therefore reaching a wider customer base. Debonairs Pizza has three main different types of restaurant concepts which includes Standard concept with 1,200 sq. ft. dining restaurant, Mall Concept with 600-800 sq. ft. in a food court with shared seating and Debonairs Pizza Express which can be customized to suit regular 600 sq ft outlets equipped with an oven or 'ready to go' outlets/hot cabinets suitable for supermarkets, petrol stations, airports etc. We have been receiving queries from local businesses interested in taking the brand to various locations and thus starting March 2013, we are offering potential investors an opportunity to apply for franchisee operations", added Mandeep.
Follow Emirates 24|7 on Google News.