Debtors, you must review all your debt, not just the accounts that suit you…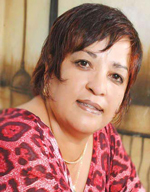 Too often we see debtors apply manipulative actions to only restructure their salary or company accounts, because those personal or business loans respectively, are the largest liabilities with the highest EMI's (Equated Monthly Installments).
But if you spend a bit more time with them, you will uncover the real truth.
You are not as clever as you assume, else you would not be facing a debt-crisis. There is absolutely no way you can afford to service a high salary EMI debit or company loan EMI, when you have 5 or more liabilities, in most instances 10 or more!
Finally, this EMI will be debited leaving you still short to sustain yourself. So the key is you must review and apply the same remedial action to all your accounts, not just this one.
It's one intention to think in your mind that if this EMI is reduced by 50% then you can meet the other liabilities, because you can't and you won't as it's not enough to place you in a position to comfortably meet all your EMI's, given that most of you currently have a DBR (Debt Burden Ratio) of up to 200% or more.
Logically, you can think for yourself that this is not a solution.
Even if the debiting process of this very high EMI is an automated process, i.e. once your salary hits your account the EMI is debited, or the EMI is debited from your primary company account, there is no recourse action you can take, it still leaves a huge void for survival and sustenance, if you are heavily indebted.
Debtors facing a debt-crisis are more than often in 'short-term mode' to resolve an immediate not a long-term problem. Once they secure this 50% reduction they think or act as if they hit a home run when in fact, they have not advanced much.
Even if you are totally ecstatic that you secured a 'holiday grace period' of 30, 60 or 90 days, you will start feeling the same pinch after that period has elapsed and the reason is that you have not learn't any lesson of debt, because this was a breeze.
Either you applied for this restructure yourself or assigned the task to a remedial company, more so if you chose the latter option, then for sure you did no work and never suffered.
Suffering, sacrificing and committing to becoming debt-free is an integral part of recovering from a debt-crisis, but many don't like to go through this process, they want a 'quick-fix' and seamless process with the outcome they requested. Some even demand this new EMI and get hugely upset and angry when they don't get what they want!
Remember one very important point here, you need to lose your aura of entitlement, because the creditor does not owe you this consideration, you signed an agreement for the requested credit, so it is your moral duty to repay this debt regardless.
If a creditor considers and even approves this remedial request then it is suggested you show some form of humility, gratitude and thanks and not act with an arrogant sense of entitlement, because you entitled to zero, only to meet your obligation!
One very important point is that Rome was not built in one day, you did not accumulate all this debt in one day, so there is absolutely no way your troubles will be over in one day, where you are not in a position to demand this attention and outcome from your creditor/s or assume the remedial company can waive a magic wand in a second, because they too must consider the risks involved.
An experienced individual whether your creditor or an external company who evaluates such requests from any debtor, should be aware that they run huge risks when they don't have the full story, where most of the time that story has a reluctance to surface, because there is much more than what meets the eye.
So, if you have a very high DBR then you should lay all your cards on the table, learn to be transparent, because you can only recover from your debt-crisis if each account is effectively managed and remedial applied to reduce your DBR, preferably to the industry standard rate, else you won't make the journey.
Most people who have very high debt also have huge personal loans taken from family, friends, associates and other sources so in spite of reducing the salary loan, that surplus now fills other holes not divulged to the creditor or remedial company, so the debtor's situation is not improved and actually becomes progressively worse.
Notwithstanding the fact that many such debtors have become compulsive seekers of continual and consistent 'borrowing' whenever the opportunity arise, so discipline is the first rule to be applied.
Realise that the days of spending money you don't have is over, it is over for the next 5 years or more so mentally you must prepare yourself that you must 'eat grass' for this period and make the trip with its associated sacrifices and nobody said it would be easy, if it were, it would not be a lesson and without learning a lesson, the entire process is fruitless.
Many 'bad apples' always spoil the future policies for those debtors who operate with integrity, honesty and commitment.
So although creditors have been marginally lenient with remedial requests over the past 3years, they are now applying very stringent policies, because some debtors have not maintained their commitment after remedial was applied, they slipped back into delinquency due to the above factors mentioned, many skipped, so now it's back to the drawing board for creditors as they have a responsibility to protect their organizations assets and remedial companies have the responsibility to protect their reputation.
Nobody can sacrifice themselves for debtors with no conscience and who operate with hidden agendas.
The only solution is walk on the straight and narrow, tell the truth, divulge all, do the right thing to save yourself, because when people feel you are sincere and revealing all, then maybe you will stand a chance to really save yourself.
This is a two-way street, not a one-way and definitely not your way as you must learn to take ownership and responsibility in its fullest form to emerge fully recovered.
At this stage facing a debt-crisis, you don't have the luxury of planting bad seed to reap bad rewards, because this is the only chance you have to plant good seed and reap the good, without exception, else you are still fooling yourself, which is why you are facing the debt-crisis situation.
Follow Emirates 24|7 on Google News.