DIB, Emaar sign deal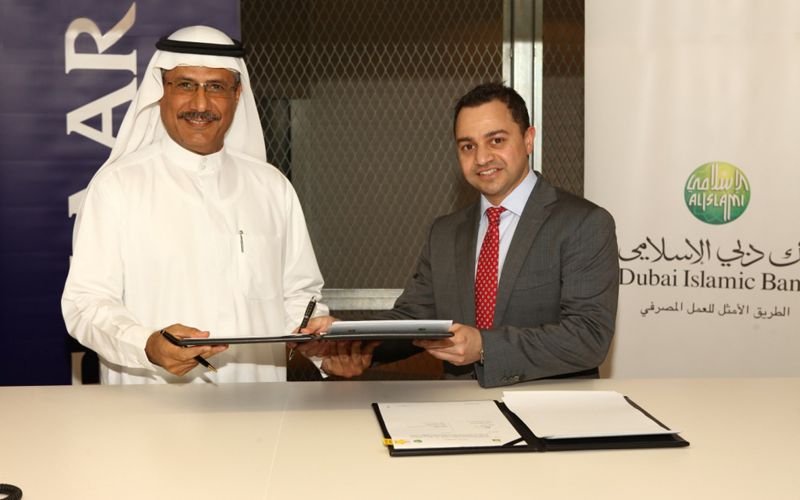 Dubai Islamic Bank (DIB) announced today that it has signed an agreement with Emaar Properties to facilitate quick and easy e-payments for customers of the two companies.
Through the agreement, DIB customers can pay Emaar's community service charges via the bank's online and mobile banking services, and through its Express Banking Terminals located across the UAE.
Dr Adnan Chilwan, Deputy Chief Executive Officer, DIB, said: "In our drive to be the most dynamic and forward-looking Islamic financial institution in the world, DIB has invested heavily in alternative banking channels, enabling us to deliver a truly world class online banking facility for customers. We continuously look for new ways to enhance our offering and are delighted to work with Emaar to make this new payment service available to our joint customers."
Issam Galadari, Chief Executive Officer, Dawahi & Emaar Dubai Operations, said: "Our partnership with Dubai Islamic Bank complements Emaar's commitment to consistently enhance our customer experience. The implementation of innovative, efficient, and user-friendly systems and services will further add to their convenience in making all required payments. We will continue to explore opportunities for further enhancing the convenience of our community residents."
Over the last 12 months, DIB has introduced a range of new and improved electronic banking services to meet the evolving needs of its customers. In 2012, the bank launched the Arabic interface of its internet-based banking service, Al Islami Online Banking, allowing customers to conduct over 70 banking transactions in both Arabic and English. This was quickly followed with the launch of Al Islami Business Online, a portal enabling companies to access over 75 services at the click of a button.
Follow Emirates 24|7 on Google News.