DIFC, Gujarat International Finance Tec-City sign MoU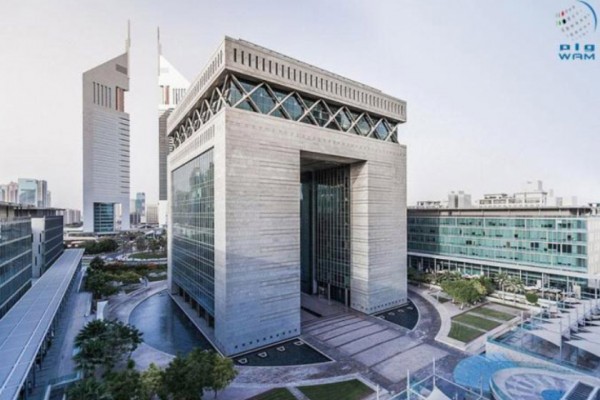 In an effort to encourage further cooperation and collaboration between the financial centres, Dubai International Financial Centre (DIFC) has signed a Memorandum of Understanding (MoU) with Gujarat International Finance Tec-City (GIFT).
The MoU calls for sharing best practices of mutual interest, exchanging information on banking, financial service and securities, legislation and regulation, cooperation in the area of training, assistance in organising seminars and conferences on selected issues enhancing the mutual development of the centres, and exchanging information on trends in relevant international financial services activities and products, in particular within the fintech field.
The MoU was signed on Sunday by Arif Amiri, Chief Executive Officer of DIFC Authority and Ajay Pandey, Director and Group CEO of GIFT SEZ. The terms of cooperation will also include the intention to establish a programme of International Exchange for entities based in DIFC and GIFT, enabling them to set up entities in Gujarat/Dubai on mutually agreed terms.
"We are delighted to sign this Memorandum of Understanding with GIFT, especially at a time when UAE ties with India are growing ever closer. India represents the UAE's third largest trading partner as well as one of the world's fastest growing economies, and natural synergies between the two centres exist which will certainly benefit our respective clients. DIFC has provided a natural springboard from which Indian firms can access a concentrated pool of wealthy investors, all underpinned by English common law and unrivalled connectivity to the South to South corridor. We look forward to continued collaboration with India as we progress with the delivery of our 2024 Strategy, part of which is become a world-class, leading, financial hub," said Arif Amiri, Chief Executive Officer of DIFC Authority.
"We are honoured to sign this MoU with DIFC, the leading financial hub located in the MEASA region, and one that we are delighted to become aligned with. We are certain of the mutual benefits that will arise as a result of the agreement and we look forward to share the benefits with our collective clients operating in the financial services sector and beyond," said Ajay Pandey, Director and Group CEO of GIFT SEZ.
DIFC has witnessed an exponential growth in the number of Indian firms operating from the Centre - from hosting one Indian institution in 2007 to more than 25 Indian firms at present. In 2016, HDFC Life was the first Indian insurance to open a branch in DIFC. IDBI Bank expanded their offices last year preparing to bring more of their ME operation and manage it in the Centre.
Indian institutions make up the third largest community of financial firms at the Centre after the United States and the UK and account for more than a quarter of the current employed workforce.
Follow Emirates 24|7 on Google News.