DIFC sees growth in Asia, Africa business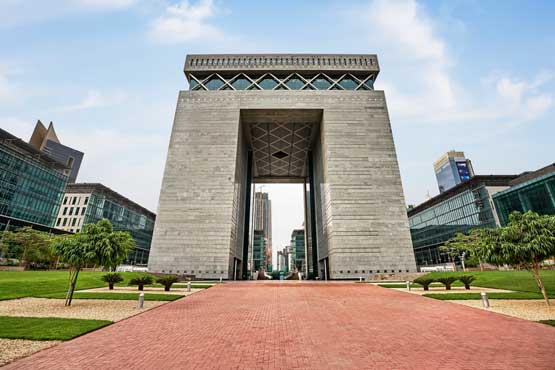 The Dubai International Financial Centre (DIFC) says it aims to double the number of companies there over five years by serving as a base for business with China, south Asia and Africa, not merely the Gulf.
Jeffrey Singer, chief executive of the DIFC Authority, which manages the business zone, said Dubai could keep expanding rapidly as the Gulf's main financial centre by becoming a conduit for trade and investment with a larger region.
"Increasingly institutions are using Dubai not just as a base for business in the Gulf, but as a base to access a much wider area," he said in an interview on Thursday.
The DIFC, opened in 2004, is one of the United Arab Emirates' "free zones", offering foreign investors 100 percent ownership of their ventures and business-friendly regulation.
The number of registered firms operating in the DIFC rose 7 per cent last year to 912, while workers at those firms jumped 16 per cent to 14,000. The DIFC has declared it wants to double its size in the five years from 2011, when it had 848 companies.
Singer said that overall, cutbacks of investment bankers and back-office staff at Western institutions in the DIFC had been more than offset by their expansion in other areas, as foreign firms tried to capture part of the oil-rich Gulf's infrastructure spending boom.
In some cases, retrenchment by foreign firms in the Gulf has prompted them to bring staff back from other parts of the region to Dubai, actually boosting their presence in the DIFC.
"The European presence has grown every year in terms of both employment and the number of firms here," said Singer, an American who took his job last July after heading the Nasdaq Dubai exchange.
CHINA
Much of the DIFC's future growth is expected to come from Chinese institutions. Assets at Industrial & Commercial Bank of China's (ICBC) Middle East unit, which operates from Dubai, soared 128 per cent from a year earlier to $6.1 billion in the first half of 2012.
Four Chinese institutions - ICBC, Bank of China, Agricultural Bank of China and Petrochina - now have presences in the DIFC. Singer said the DIFC was discussing the possibility of others coming, but declined to elaborate.
Trade in the Chinese yuan by banks in Dubai has been increasing; ICBC said it conducted $2.1 billion of yuan transactions in the interbank money market in the first half of 2012, up 58 percent. Last week Emirates NBD, Dubai's largest bank, said it had started offering yuan accounts.
"Banks in the DIFC would like to have yuan settlement occur here but that is an issue for the UAE Central Bank to handle," he said, without predicting when that might happen.
Follow Emirates 24|7 on Google News.