DM Healthcare eyes hospital in India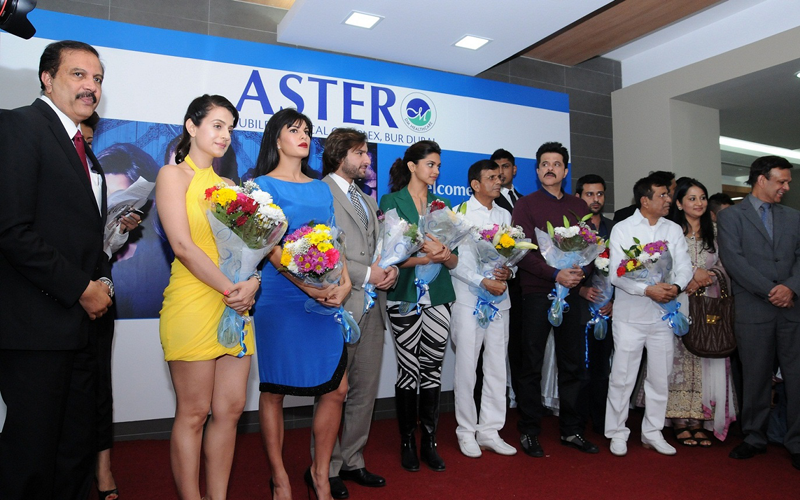 Dubai-based DM Healthcare plans to acquire two hospitals in Maharashtra and its immediate priority is Kochi-based Medcity project, said Dr Azad Mooppen, Chairman of DM Healthcare.
Reacting to media reports from India suggesting that DM Healthcare is acquiring two hospitals in Hyderabad at a price of $100 million, he told Emirates 24|7: "We have no immediate plans to acquire hospitals in Hyderabad or any other part of South India. Our immediate priority is to acquire two hospitals in Maharashtra. We have no immediate plans to acquire hospitals in Hyderabad."
Dr Mooppen, who heads the multibillion dollar DM Healthcare, said the group is looking at various options in Maharashtra including acquisition of two hospitals."
He added that the reports that DM Healthcare acquiring two hospitals in Hyderabad for $100 million are not true, but the company has huge investment plans in India. As earlier reported by Emirates 24|7, DM Healthcare has ambitious plans to expand geographically all over the world and into new areas like pharmaceutical and medical equipment manufacturing.
Indian daily Business Standard reported recently that DM Healthcare is closing in on two key acquisitions of hospitals in India for Rs538 crore ($100 million), as part of its Rs1,200 crore expansion in India over the next two years.
The report said the company raised $100 million through the private equity route from Olympus Capital early last year, is understood to be in advanced talks with two hospitals in south India.
"A deal with one is expected in the quarter. According to investment bankers in the loop, the company is in talks for an acquisition deal of Rs200 crore with a hospital near Hyderabad," the report said.
The newspaper quoted a senior official of DM Healthcare saying that the group's inorganic expansion was part of the hospital's plans in India and that the ultimate plan is to have at least 2,000 beds through this route over the next two years.
DM Healthcare has close to 1,000 beds in India and is looking to take this up to 4,000 in two years' time by establishing clusters of 'Hub and Spoke Hospitals' in the Tier II and III cities, the BS report said. "Most of the hospitals will be acquired or established as brown field projects. The Group is already active in Maharashtra with hospitals at Kholapur, ophthalmic Centres in NCR Delhi, IVF Centres in South India are some other niche areas being explored. Even as this expansion is being planned, its DM MedCity at Kochi, a green-field venture, with an investment of $300 million when completed, will be attracting patients from the world over," it said. Phase I of the Project with a 500 bed Quaternary Care Hospital, Medical Convention Centre, Hotel and Apartments will be built at a cost of $ 150 million on a 40 acre land already acquired by the Group. Olympus Capital post its $100 million investment in DM Healthcare holds 26 per cent, while the earlier PE investor India Value Fund exited partly. The healthcare sector in India has been the second most sought after industry for the private equity investors during last year with as much as $1.2 billion invested across 48 deals.
Follow Emirates 24|7 on Google News.