DSF 2013: Money exchanges see 10-15% increase in transactions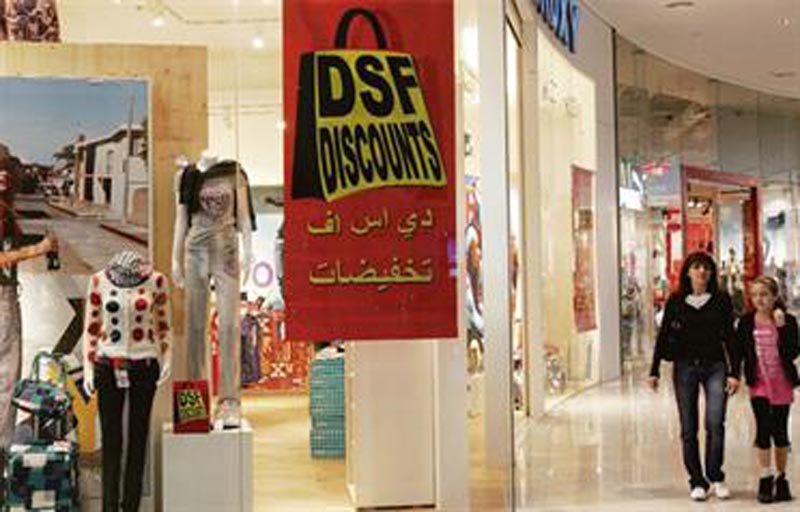 It's not just a month for shopping and winning in Dubai, but it's also turning out to be a huge boost to Dubai's economy, with money exchange houses in the emirate cashing in on the DSF.

Some experts in the financial field said the two weeks of DSF have already seen a 10-15 per cent growth in business.

DSF discounts and raffle draws are attracting tourists and residents alike, helping boost the emirate's economy.

"There's a big increase in demand for the UAE dirham from the huge numbers of visitors from GCC and European countries. We saw a rise of 10 to 15 per cent in transactions in the first two weeks of DSF and we expect this momentum to continue until the end of DSF," said Osama Hamza Al Rahma, general manager of Al Fardan Exchange.

Apart from the DSF deals, the school holidays and good weather also play their part in attracting tourists to Dubai, Al Rahma added.

According to Mohammed Al Ansari, chairman and managing director of Al Ansari Exchange, money changers have seen foreign currency transactions increase by around 12 per cent this DSF.

"DSF is one of the largest and most important events contributing to the emirate's reputation as the number one shopping destination in the region. We expect a 10 to 15 per cent increase compared to past months in the volume of remittances and foreign currency transactions in the remaining period of the festival," Al Ansari said.

"We are anticipating an increase in local business, following the outstanding performance of the tourism industry as Dubai continues to welcome large numbers of visitors from Europe and other countries," he added.

Ali Redha Al Ansari, CEO of Redha Al Ansari Exchange, said DSF has had a positive impact on the emirate's economy.

"The branches of money exchange houses in Dubai's malls have seen growth in business since the beginning of DSF," he added.

"We at Redha Al Ansari Exchange have also seen an increase in business of between 10 to 15 per cent since the beginning of DSF compared to other months. Our forecast is that this growth will continue until the end of DSF," he added.

Follow Emirates 24|7 on Google News.