DSF boosts key indicators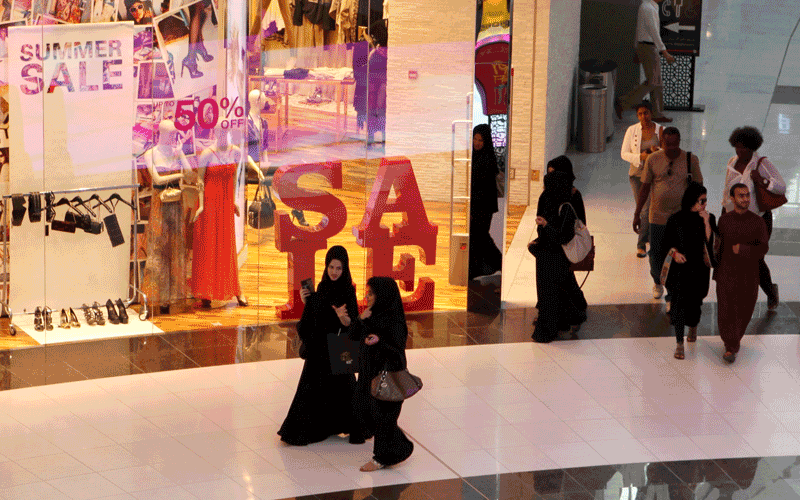 Key economic sectors of Dubai have shown significant growth in the first two weeks of the 19th edition of Dubai Shopping Festival with retailers reporting brisk business at over 70 participating malls and more than 6,000 shops. Hotels in the city have recorded high occupancy levels while the festival has also given a boost to airlines and key ancillary services like car rentals and exchange houses since it got underway on January 2.

Making an impact in the first half of DSF was the festival's brand new initiative, "Shop And Win", a promotion covering mid-sized shopping malls and community shopping centres across the city. During a two-week period, the promotion achieved cumulative sales of Dh400 million. In further evidence of the strong showing by the retail sector, the Dubai Gold and Jewellery Group said that its outlets participating in the Gold Raffle have recorded 35-40 per cent sales at the midway stage of DSF.

Shopping malls have been abuzz since the start of DSF, as discounted shopping and festive feasting at the food courts and restaurants attracted large numbers of people of all age groups and nationalities. Visitors from around the world have been availing themselves of discounts of up to 75 per cent on a wide range of merchandise at malls and souks including electronics, home appliances, computers, perfumes, cosmetics and fashion. Tourists have also been flocking to exchange dealers to take advantage of the best rates that are being offered by these centres, while car rental companies are heavily booked during DSF.

DSF 2014 will continue until February 2 under the theme "Shop at Your Best" aimed at offering unique shopping experiences through over 150 events and activities that are being held across the city. DSF is organised by the Dubai Festivals and Retail Establishment (DFRE), an agency of the Department of Tourism and Commerce Marketing (DTCM.

Helal Saeed Almarri, Director-General, DTCM, said: "The positive economic indicators that have emerged from the first two weeks of this year's Dubai Shopping Festival augur well for the remaining period of the festival and are both a demonstration of the contribution retail makes to the Dubai economy and evidence of Dubai's stature as a shopping destination. These results also endorse the strategy of the Dubai Government to leverage the retail and events sectors as key drivers of tourism growth, with Dubai Shopping Festival providing a range of unique shopping experiences which enhance the Emirate's destination offering. "

Laila Mohammed Suhail, CEO of Dubai Festivals and Retail Establishment (DFRE), an agency of the Department of Tourism and Commerce Marketing (DTCM), said: "We are very pleased with the initial feedback that we are receiving from our stakeholders and from various vital economic sectors in Dubai about the impact of DSF 2014 in its first 2 weeks. This just goes to prove how focal DSF is as an international event when it comes to attracting tourists and energising the economy in the emirate. We all know that Dubai is an attractive destination during the winter season, where DSF adds value by prolonging the visitors stay and spend due to the diversified offerings of events and attractive promotions across the city. Without a doubt, the positive interaction from the our partners and stake holders in the private sector with DSF has enhanced the festive ambience of Dubai, for wherever our visitors and shoppers go they will find DSF branded bags and exciting promotions, in addition to organizing their own events and raffle draws, and this is what we always mean in saying that DSF is a citywide festival".



Follow Emirates 24|7 on Google News.