Dubai Chamber says subsidises Trusted Membership fees by 50%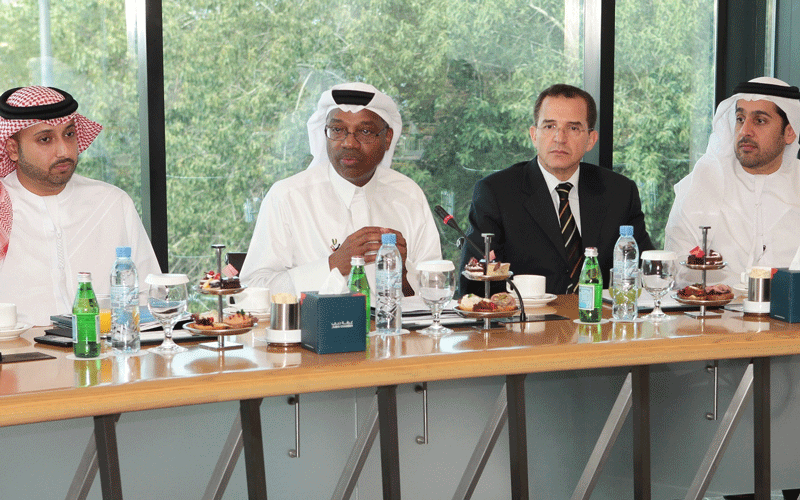 As part of its efforts to strengthen cooperation ties with other chambers of commerce in the country, Dubai Chamber of Commerce and Industry called upon the representatives of UAE chambers to jointly promote e-commerce and join its initiative of the new online portal, www.dubaichamber.com/ alibaba which was launched by the Chamber recently in collaboration with the leading global e-portal alibaba.com

The meeting, held recently at the Chamber, was presided over by Atiq Juma Nasib, Senior Director, Commercial Services Sector, Dubai Chamber, who informed the delegates about the online e-commerce platform which he said will support their members to market themselves internationally and to reach a global client base with ease.

Stressing on the importance of an e-commerce platform in today's business scenario, Nasib urged UAE chambers to join this fruitful partnership, as he said that the concept of trading online has led to a new era in global trade and those adopting this portal will benefit immensely in the long run.

He informed that the UAE accounts for about 60 per cent of the share of e-commerce in the region, occupies first position in the Middle East and North Africa (MENA) region and ranked 25th on A.T. Kearney's global retail e-commerce index.

Nasib added that Dubai Chamber's online portal is one of the fastest in the UAE and the region which gives an edge to Dubai in the area of e-commerce alongside the emirate's world-class trade, transport and logistical facilities, which help in shipping goods at a low cost to international markets.

On his part, Dr. Belaid Rettab, Senior Director, Economic Research and Sustainable Business Development Sector, Dubai Chamber, said that the online platform, alibaba.com opens the doors of opportunities for UAE companies to explore business potential of different markets and allows them to display and sell their goods and services to global companies, as this e-commerce facility doubles the business prospects for Dubai Chamber and other UAE chamber members.

Dr. Rettab also stressed that the Chamber has succeeded in subsidising by 50 per cent the Trusted Membership fees for Dubai Chamber members as well as the members of all UAE chambers wanting to benefit from joining the online portal.

He added that the Trusted Membership is an accredited digital certificate issued by Dubai Chamber in partnership with their respective Chambers to confirm to customers, suppliers and vendors that the company has established a reputable name in the market. This certificate will be uploaded on the company's e-profile as this enhances company's reputation, increases its exposure and visibility to quality buyers, which in turn will boost its sales growth and reduce transaction costs.

A Dubai Chamber presentation provided a comprehensive and detailed account of the initiative to the representatives of UAE chambers of commerce as well as its merits and benefits and how they can cooperate with Dubai Chamber to promote this concept amongst their members.

Representatives of the UAE Chambers praised Dubai Chamber's efforts in launching the e-commerce portal to support regional businesses while promoting their products on a global level by providing them the facility of developing a free of charge e-catalogue for their products which offers businesses a unique opportunity to exhibit their goods round the clock.


They also expressed their willingness to join this strategic partnership initiated by Dubai Chamber to promote e-commerce in the country and said that they were ready to sign a MoU with the Chamber which will lead to a new way of entering promising business destinations while creating distinguished exporting base for their members and traders.

Follow Emirates 24|7 on Google News.