Dubai dealers continue Iran rial trade despite pressures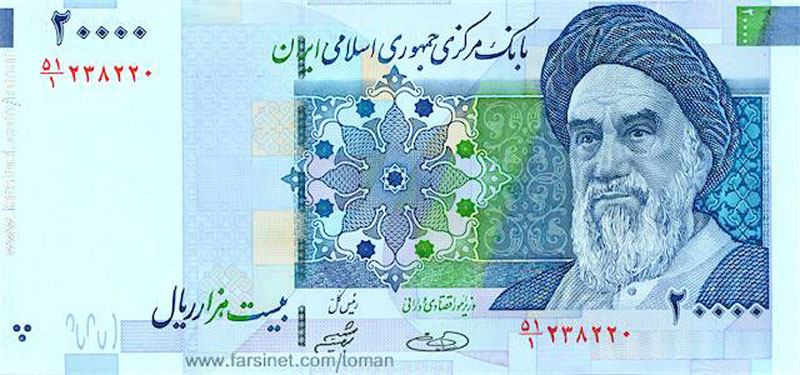 In a drab, neon-lit office deep inside Dubai's old downtown area of Deira, a middle-aged Iranian barks into one of six telephones on his desk and taps numbers into a calculator.

In the space of a few minutes, he juggles multiple conversations with callers wanting to buy, sell and transfer Iranian rials. It's a tense, unpredictable job, especially given the political turbulence surrounding Iran.

The informal currency dealers of Dubai have emerged as an important link between Iran's economy and the rest of the world, maintaining flows of money into and out of the country even as foreign governments and Tehran itself act to constrict them.

After the United States and Europe tightened financial sanctions against Iran in late 2011, essentially freezing the country out of the international banking system, the Dubai dealers' business boomed.

Since businessmen trading with Iran could no longer transfer their money through normal banking channels, they turned to the dealers. Iranian savers moving their wealth out of the country were another source of business.

"Trading went crazy after those sanctions," the dealer in the Deira office said in a snatched conversation between endless calls and cups of tea. On one day, he recalled, he handled about Dh1 billion ($270 million).

But last October, as the rial plunged in value, the government in Tehran clamped down on the supply of hard currency. That hit the Dubai dealers hard - both by restricting the amount of funds they handled and making it harder to gauge prices acceptable to both them and their customers.

"Now it's different. The government is fixing rates. Everything is grinding to a halt," said the Deira dealer. He, like other currency dealers, declined to be named because of the political sensitivity of his business.

On some days, the dealer said, he doesn't trade at all. On others, he handles around Dh10 to 15 million worth of businesss - and only with trusted clients.

Nevertheless, Dubai's currency dealers are keeping their trading ties with Iran alive, providing an important conduit for Iranians to do business with the rest of the world outside channels controlled by their government.

"Dubai is the crucial point through which most financial transactions regarding Iran are facilitated," said Iranian-born economist Mehrdad Emadi of the British-based Betamatrix consultancy.

"Informal dealers are the only means of providing currency for ordinary Iranian businessmen to import commodities."

HAWALA SYSTEM

The introduction of financial sanctions, imposed over Tehran's disputed nuclear programme, threatened Dubai's status as a top centre handling trade and investment for Iran.

Most international banks halted business with Iran because of concern their U.S. interests could suffer. In March 2012, the global SWIFT interbank network said it was cutting links with Iran's main financial institutions.

Dubai's dealers were quick to fill the void through hawala, an informal trading system based on trust and personal ties. It was first used in the Gulf and the Indian subcontinent centuries ago, but has successfully been adapted to the modern age.

The dealer in Deira co-owns another dealership in Tehran, though the two are not formally linked. The set-up allows him to take in payments in Dubai while paying out in Tehran.

It's a small trade," the dealer said of a Dh700,000 deal he was concluding on a recent day. The client faxed over details of an Iranian bank account where he wanted rials deposited; the dealer faxed the details to the Tehran office, which made the transfer via Iran's nationwide electronic system.

The hawala trade does not appear to violate any regulations in the UAE. The dealer owns his Dubai currency dealing business, which is licensed by UAE authorities, along with a silent partner, a UAE citizen. His office also feeds small traders across Iran with dirhams, which are welcomed as hard currency by Iranians as the dirham is pegged to the U.S. dollar.

Comprehensive figures for the number of rial dealers in Dubai and the size of their business are not available. But the business is believed to play a major role in sustaining merchandise trade between the UAE and Iran, which has been reduced sharply by the sanctions.

Goods exported through the UAE to Iran totalled $3.6 billion in the first half of 2012, down 32 per cent from a year earlier, according to Reuters calculations based on data from UAE authorities. Iran's imports from all sources in that period totalled $26 billion, according to official Iranian data.

CRACKDOWN

Last September, the Dubai currency trade was threatened not by Western governments but by Iranian authorities.
As the sanctions hurt Iran's economy, ordinary Iranians scrambled to sell their rials for dollars and gold to protect themselves against a depreciating currency. This caused the rial to lose a third of its value within 10 days, hitting an all-time low of around 37,500 to the dollar in the free market.

Almost all of Iran's hard currency earnings come from its oil exports, which are run by the government. Aiming to preserve its foreign exchange reserves, Tehran slashed the amount of hard currency it provided to the free market and began rationing dollar supplies to licensed importers at state-set rates.

At the same time it unleashed security forces against the free market, arresting 50 currency dealers in Iran and freezing their bank accounts, on charges they were manipulating the rial.

"The government wanted to intimidate the market because it was no longer in their control," said Emadi. He estimated the free market rate, now around 32,500, would have dropped as far as around 45,000 without government interference.

The authorities said a dealer named Jamshid Bismillah was the ringleader of the manipulation - although other dealers in Tehran and Dubai told Reuters they had not heard of him.

The fate of Bismillah is not known. Several traders suggested he was a make-believe figure created as a reminder to free-market dealers that the government was now in control.

The crackdown has forced many of the Dubai dealers' counterparties in Tehran to stop trading; those that continue risk arrest and imprisonment as well as losses because of swings in the market rate. "Trading has become so volatile there," said a second dealer in Dubai.

Negotiating deals has become harder without a reliable reference rate. Iranian authorities offer dollars to registered importers of priority goods at a rate of around 25,000 rials, but private traders distrust that because it is state-set.

DEMAND

Despite the difficulties, demand for the Dubai currency dealers looks set to persist. Some Iranian businessmen are reluctant to deal with the government's foreign exchange centre as they believe authorities will use it to track their business and hit them with taxes.

"If you use the official routes, deal with Iranian banks, your customer will be subjected to full customs duties," said a Dubai-based Iranian businessman who exports goods to Iran and has used hawala dealers for the last 15 years.

A Western businessman in Dubai, who said his company was owed millions of dollars by an Iranian ministry for services that it had provided, said he was exploring the use of hawala dealers and barter arrangements to get paid.

It took months to arrange the last payment from the ministry, for hundreds of thousands of dollars, he said. At first, the ministry tried to pay into a company account in the UAE, but that was blocked; a second attempt succeeded after the payment passed through an intermediary bank, he said.

Pulling out of Iran because of the payment problems is not an option, given the country's size and oil wealth, he added.

"We're well-connected with the Iranians and it's worth us trying to keep in with them in their moment of need. If we don't continue to support them, they'll never forgive us and we can kiss goodbye to our investments."



Follow Emirates 24|7 on Google News.