Dubai Exports facilitates Dh5 billion worth of trade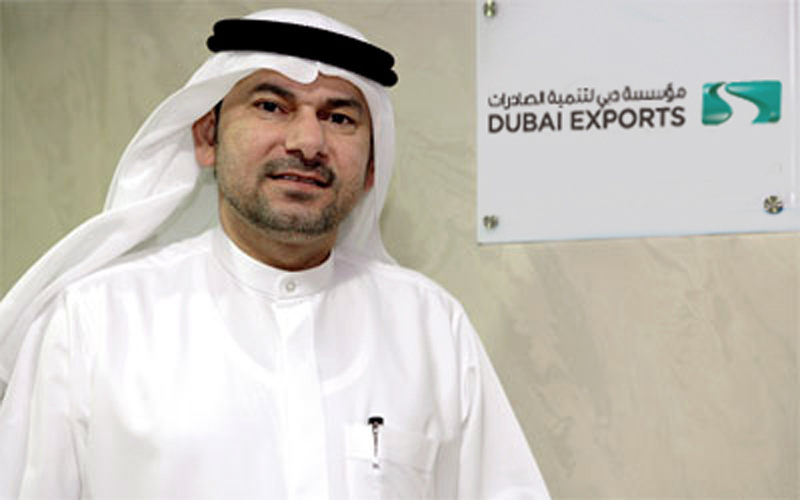 Dubai Exports, the export promotion agency of the Department of Economic Development in Dubai, has closed a highly successful year, facilitating five billion dirhams worth of exports through local firms and factories in 2012, as against three billion dirhams in 2011.
The networking and matchmaking opportunities as well as support services provided by Dubai Exports to boost exports and re-exports through Dubai also led to 92 deals being concluded in 2012, an increase of 119 per cent over what was accomplished in 2011.
The exceptional results achieved in 2012 underlines the strategic focus of Dubai Exports and its growing role in expanding the export profile of local firms in Dubai to add substantial value to the emirate's gross domestic product (GDP).
Of the total value of exports that Dubai Exports helped realise, Dh2.6 billion came from Saudi Arabia alone while Morocco stood next with Dh240 million.
Packaging material and plastics accounted for 35 per cent of the total exports. Construction material (32%) and food & electrical goods (11%) took the next two spots.
During the first half of 2012 over 210 manufacturing and export firms from Dubai and different free zones in the UAE participated in the exhibitions, trade missions and matchmaking forums organised or facilitated by Dubai Exports.
Sa'ed Al Awadi, Chief Executive Officer of Dubai Exports, said: "The year 2012 saw our efforts in promoting exports and re-exports going past various milestones, regionally and internationally. Our success also validates the fact that Dubai has the right export infrastructure, competitiveness level and services to be a leading exporter."
Al Awadi said Dubai Exports was also able to help local firms penetrate various markets in 2012 with the knowledge and networking support of Dubai Exports and a diversified product offering.
The year saw Dubai Exports opening new business channels for its member firms and 43 per cent of them entering new markets.
"Dubai Exports works to encourage and promote exports by creating an ideal environment that enhances Dubai's position as a trading hub and at the same time enable exporters to leverage the hub status to cover markets near and far.
"We also provide a range of added-value services including periodic studies on the export environment and potentials," added Al Awadi.
Saudi Arabia (26%) was also the leader in terms of the number of deals concluded in 2012 with Kuwait (10%) and Morocco (4%) standing second and third respectively. Region-wise, the GCC led by contributing 59 per cent of the total value of these deals. Europe accounted for 31 per cent while Asia and Africa contributed five per cent each.
South America, one of the key focus markets for Dubai Exports, is also enhancing its share steadily.
Going forward, Dubai Exports expects emerging markets in Central Asia to become a major export destination for local firms in the near future.
"Dubai Exports is determined to build on its success and continue to play a strategic role in export promotion by co-ordinating with governments and the private sector in the region and worldwide.
"We will also open new channels and platforms for our members to communicate and collaborate, eventually enhancing the share of exports in Dubai trade," Al Awadi concluded.
Dubai's total non-oil foreign trade during the first 10 months of 2012 crossed one trillion dirhams.
Returns from Dubai's imports during the period from January to October 2012 valued at Dh609 billion, compared to Dh549 billion for the same period in 2011, while exports re-exports amounted to Dh420 billion compared to Dh363 billion in the same period in 2011.
Follow Emirates 24|7 on Google News.