Dubai issues 13% more commercial licences in 2014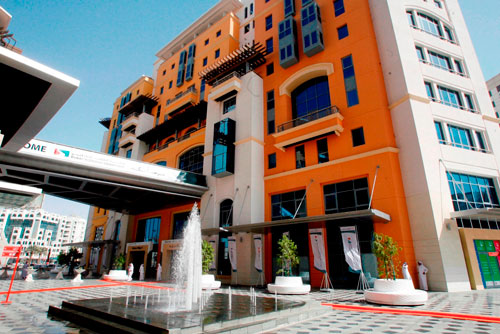 Dubai continued to attract new companies last year, reflecting steady growth in the non-oil sector.
According to figures released by the Department of Economic Development (DED) in Dubai, the department issued 59,130 commercial permits during the year 2014, 13% higher than the licences issued in 2013.
The number and categories of permits issued reflect the increasing ease of licensing procedures at DED as well as an overall economic dynamism and upward momentum in key activities such as retailing and promotions.
Permits for banner advertisements accounted for 57% of the total permits issued in 2014, a three per cent growth over the 33,341 commercial permits issued in 2013. The banners permitted included brand name advertising, print and electronic media advertisements, billboards and trademark-related announcements.
The report points to a significant rise in advertisement spending during 2014, which in turn confirms rising confidence among investors and traders in Dubai on the one hand and an upswing in overall competitiveness in the emirate on the other hand, largely due to DED 's efforts to facilitate commercial activities economic development.
DED offers a package of permits to enable company owners and shop owners to promote their products competitively and with due regard to the principles of transparency and credibility. The permits are issued in accordance with the prevailing commercial laws and regulations on doing business and are aimed to enhance retail sector performance and sustainable economic growth.
According to the annual report permits issued for warehouses in Dubai showed an increase of 200% between 2013 and 2014, from 1,108 to 3,030.
Permits for extended operational hours also saw remarkable increase, from 2,351 in 2013 to 2,513 in 2014. Permits for adding counters increased to 988 in 2014 as against 865 in 2013.
The report stated that among permits issued for promotional campaigns in 2014, instant prize permits accounted for 1,875 compared to 1,748 in 2013 while permits for small scale promotions stood at 685 as against 678 in 2013. Permits for instant redemptions and raffle promotions also increased to 19 in 2014 from 12 in 2013.
The exhibition industry, which is an integral part of Dubai's reputation as a meetings, incentives, conventions and exhibitions destination, also saw robust growth in 2014 as 198 trade fair permits were issued compared to 163 in 2013. The variety of exhibitions permitted in 2014 also validates Dubai's position as a gateway as well as the strength and diversity of the local private sector, which utilises such fairs as an effective platform to share successful experiences and exchange innovative ideas.
The report showed that 2,191 retail sector permits were received during the summer of 2014, most of them for promotions and discounts - 808 permits for single brand campaigns; 474 for multiple brand campaigns; 375 permits for shops dealing with multiple trademarks; 119 permits for promotional booths; 111 for gold shops and jewellery and 111 permits for leaflets.
Follow Emirates 24|7 on Google News.