Dubai non-oil trade hits Dh1.28 trillion; phones top at Dh185bn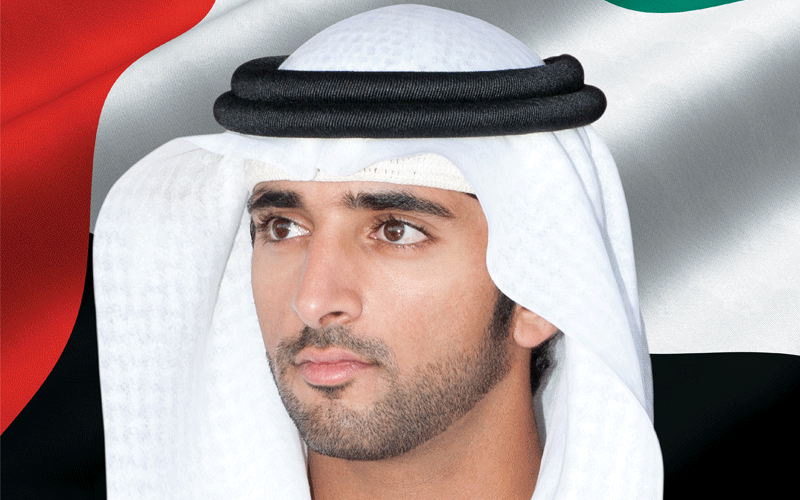 Sheikh Hamdan bin Mohammed bin Rashid Al Maktoum, Crown Prince of Dubai and Chairman of Dubai Executive Council, today announced that Dubai recorded a non-oil foreign trade of Dh1.283 trillion in 2015 with Dh796 billion of imports, Dh132 billion of exports, and Dh355 billion of re-exports.
Sheikh Hamdan asserted that economic diversification strategies of Dubai and the UAE are achieving their objectives, which reflect the country's economic resilience and its ability to adapt to fluctuations in international markets.
Sheikh Hamdan said that the directives of President His Highness Sheikh Khalifa bin Zayed Al Nahyan and His Highness Sheikh Mohammed bin Rashid Al Maktoum, Vice President and Prime Minister of UAE and Ruler of Dubai, to diversify national income and improve the performance of various economic sectors, especially trade, represents the basis for the UAE's economic development plans.
The Dubai Crown Prince said that Dubai's trade sector continues to demonstrate strong performance and significantly contributes to the country's economic growth. He explained that after the leadership announced its post-oil plans, trade will play a crucial role in the national economy supported by the country's highly efficient infrastructure.
Dubai further entrenched its strong standing in the global trading landscape and succeeded in boosting its international and regional position as a springboard for the trading of ICT products.
This supports its progress in transforming itself into the world's smartest city and a knowledge based economy as well as the UAE's transition into a post-oil economy.
Despite the fluctuations in international trade in 2015, the slump in global markets and the decline in basic commodity prices, Dubai has diversified its foreign trade. The growth in trading of mobiles and computers was a significant part of this.
Telephones represented the most traded commodity with a total value of Dh185 billion. This included all kinds of smart, mobile and land phones. Computers ranked sixth among traded commodities with a total value of Dh46 billion – a trading trend that validates Dubai's status as a global and regional technology hub.
DP World Chairman and CEO and Chairman of Ports, Customs and Free Zone Corporation (PCFC) Sultan bin Sulayem commented on these figures, saying, "Dubai has once again demonstrated its great capacity to cope with and make the best of the ups and downs of global trade, focusing on the thriving sectors of ICT products and smart devices and staying ahead of the game in the race towards becoming the world's smartest city.
"The foreign trade sector has no doubt been a key player in the UAE's successful economic diversification, which saw the contribution of hydrocarbon to the nation's GDP significantly dropping to just 30 per cent."
Bin Sulayem further noted, "The ambitious goals of UAE Vision 2021, Dubai Plan 2021 and the approaching Expo 2020 are propelling us to continue raising Dubai's global competitiveness through the introduction of innovative solutions capable of handling the surging demand resulting from Dubai being a hub for global trade at the crossroads of East and West."
In this regard, he affirmed Dubai Customs' commitment to meeting global trading needs and playing a pivotal role in facilitating international trade flows.
"As a major enabler of trade in the region, Dubai Customs further improved its operational efficiency with an integrated array of trade facilitation services and streamlined processes which have significantly reduced the cost and time of trading through Dubai. As a result, the number of Customs transactions jumped to 9 million in 2015 and is expected to increase further over the coming years."
Dubai maintained its leading position as a global hub for precious metals and stones trading. Gold trading was valued at Dh117 billion, diamond trading at Dh94 billion, and jewellery trading at Dh65 billion. Automobile trading also maintained its position among the leading trading sectors in 2015 at Dh68 billion.
The bulk weight of traded goods surged by 6 per cent to reach 85 million tons compared to 81 million tons in 2014. Direct trade accounted for the largest share of Dubai's total foreign trade at Dh802.14 billion, while free-zones and customs warehouses contributed Dh447.23 billion and Dh33.16 billion respectively.
In terms of shipment and freight transport, air cargo accounted for Dh571 billion of Dubai's foreign trade, while sea freight contributed Dh501 billion and trade conducted by land Dh210 billion.
China maintained its position as Dubai's leading trading partner with Dh176 billion of trade. India came second at Dh96 billion followed by the United States at Dh82 billion.
The Kingdom of Saudi Arabia also maintained its position as the top Arab and GCC trading partner and fourth globally with Dh57 billion. Germany stood fifth at Dh46 billion.
Follow Emirates 24|7 on Google News.