Dubai, Qatar hold key to LSE's future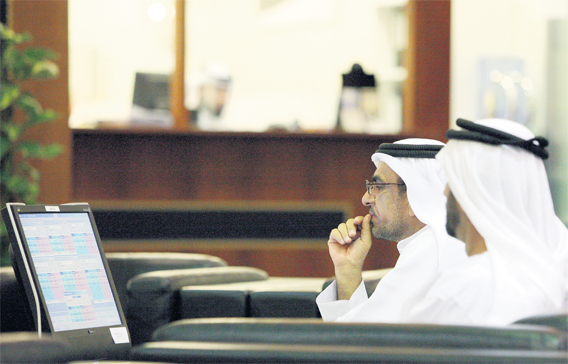 Middle East investors Borse Dubai and the Qatar Investment Authority hold the key to the future of London Stock Exchange amid speculation it has become a takeover target after its aborted $3.5 billion bid for Canada's TMX Group .
Borse Dubai owns nearly 21 per cent of LSE stock and the Qataris hold 15.1 per cent, Thomson Reuters data shows, making the investors easily the largest shareholders in the London exchange and key decision-makers in its future.
"They (the Middle East investors) might be like us and think this is a very good turnaround... and the shares have still got upside on the fundamentals," said one of LSE's largest European shareholders, speaking on condition of anonymity.
"But if they get impatient - it's the Dubai stake that is the critical one - if they were to get impatient they could easily put the company into play. With two big shareholders, it's a done deal if they want it to happen," the investor added.
The British exchange blamed its failure to attract the requisite support from TMX shareholders for the decision to cancel its merger with the Canadian exchange at the eleventh hour on Wednesday.
The withdrawal fuelled speculation the LSE may now present an attractive takeover target to rivals, such as US group Nasdaq OMX.
It has also thrown the spotlight on LSE Chief Executive Xavier Rolet, who was making his first major foray into the mergers and acquisitions market with the TMX bid.
LSE shareholders were quick to back the LSE boss on Thursday, though future support will depend on how he steers the exchange through a widely expected wave of further consolidation.
"I'd be amazed if anyone is calling for Rolet to step down. He's doing a good enough job running the business and I don't think he's under serious threat in the short term," the head of trading at a large European investment bank said.
LSE shares have traded up 15 per cent in the past weeks as investors piled in hoping a bid would materialise if the British failed to secure the TMX merger.
Nasdaq OMX has been waiting in the wings since it pulled its bid for NYSE Euronext in May, having gone hostile for its main rival the previous month in a challenge to NYSE's friendly merger agreement with Deutsche Boerse.
The US-based exchange group tried and failed to buy the LSE twice in 2006 and 2007, latterly bidding £12.43 a share in an offer that was rebuffed initially by LSE management and finally by shareholders.
Follow Emirates 24|7 on Google News.