Dubai residents bullish on better jobs, more cash in pocket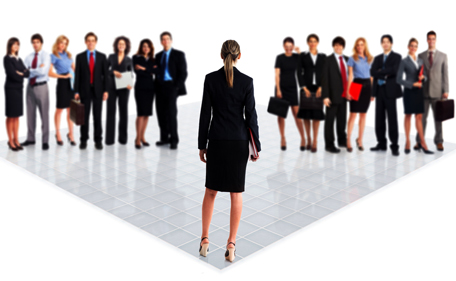 Consumer optimism in Dubai kept growing in the final three months of 2014 after three quarters of stability according to the quarterly consumer confidence survey conducted by the Department of Economic Development (DED).

The positive sentiment revealed in the survey was largely attributed to improving job prospects and personal finances.

The overall consumer confidence index increased five points during the last quarter of 2014 compared to the same period of 2013. The increase was only one point compared to the previous three quarters, during which consumer confidence remained steady reflecting balanced perceptions on the state of economy and personal finances.

"Consumer sentiments measured over the last few quarters mirror stability, sustainability and confidence gaining ground on the business and home fronts in Dubai. The persistent optimism will lead to businesses and people venturing out and pursuing new goals and targets, further boosting economic activity across various sectors," said Mohammed Rashid Lootah, CEO of the Commercial Compliance and Consumer Protection (CCCP) sector in DED.

Among the respondents, more than three quarters (76 per cent) rated current job prospects as excellent/good while 90 per cent are optimistic that job situation will improve in the next 12 months. Almost 22 per cent of locals considered the current job prospects as excellent while 14 per cent of the expats expressed the same sentiments even when job security was cited as the leading concern, followed by work/life balance.

On personal finances and the state of economy too, locals have more positive view compared to expatriates state of personal finances slightly decreased in Q4 of 2014. Those who said their personal finances remain 'good' constituted 60 per cent while 18 per cent rated it as 'excellent.'

Almost 51 per cent of respondents believe the state of economy in the next 12 months would be 'excellent' and such positive perceptions are driven largely by the increase in rental/property prices and tourism boom.

Around two-third of the consumers feel that it is good time to buy things they need and want. The number of consumers who feel that this is a good time to buy things they want is almost the same during Q4 of 2014.

Almost half of the consumers are putting their spare cash into holiday/ vacations and into savings. Nearly 33 per cent of consumers said will make these transactions in the next 12 months, further revealing a healthier personal finance situation among Dubai residents.

A 'Consumer Confidence Index' provides a single indicator of consumer sentiment towards the current economic situation as well as intentions and expectations for the future and ability to track consumer confidence over a period of time.

The Consumer Confidence Index is based on responses to three questions regarding perceptions of local job prospects, personal finances and whether it is good to buy things that people need and want, all over the next 12 months. Responses vary from Excellent or Good to Not so good or Bad.

Conducted in each quarter, the survey gathers feedbacks from 2,000 respondents, equally divided between the four quarters of the year. The respondents come from all major residential communities across Dubai and cover males and females as well as nationals and expatriates, aged 18 to 59.
Follow Emirates 24|7 on Google News.