Dubai retailer to hire 400 employees… click how to apply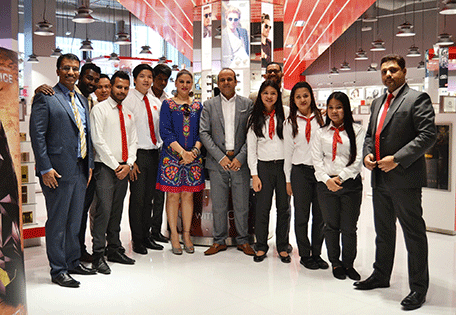 The Dubai-based retailer of luxury goods Big Brands plans to expand its operations by opening another 40 outlets in the UAE over the next few years with investments to the tune of more than Dh100 million, said a company executive.
"We see opportunities in retail and that's why we've started to expand. By 2021, we plan to have 50 outlets of Big Brands in the UAE. Two outlets will open in Abu Dhabi in the next couple of months and by the end of the year, we'll open another six. We'll be injecting Dh100 million in the next couple of years," said Prakash J. Bhojwani, President and CEO of Time Machine Group – the parent company of Big Brands.
The group operates 10 shops in the UAE with some of them in the metro stations, selling products ranging from perfumes, eyewear, cosmetics, watches, cosmetics, skincare, haircare and others. It has opened its largest store in The Mall, Jumeirah, stretching over 4,000 sqft. Alongside this launch, Big Brands is all set to open new stores in Barari Outlet Mall, Al Ain, Dragon Mart 2 and Al Rigga metro station.
Dubai is the second global city in terms of hosting international retailer – after London – with highest percentage at 55 per cent.
"We are not selling at retail but at value price, because today this is the need of the hour; everybody wants value for money. So our objective is to bring luxury products at factory prices to consumers – offering between 35 to 60 per cent less as compared to major retailers," Bhojwani added.
The retailer is currently employs 130 staff from 33 nationalities and will be looking to add more as it expands.
"Since each store needs 10-12 staff, so by 2020, we plan 50 shops and 500 staff. We will be creating jobs… employing different nationalities as Dubai is a cosmopolitan city," he added.
Interested candidates can send their resume to www.bigbrands.ae and timemachinegroup.com for the jobs they're interested in.
Follow Emirates 24|7 on Google News.