Dubai's success in maintaining capital inflow, number of new FDI projects is a major achievement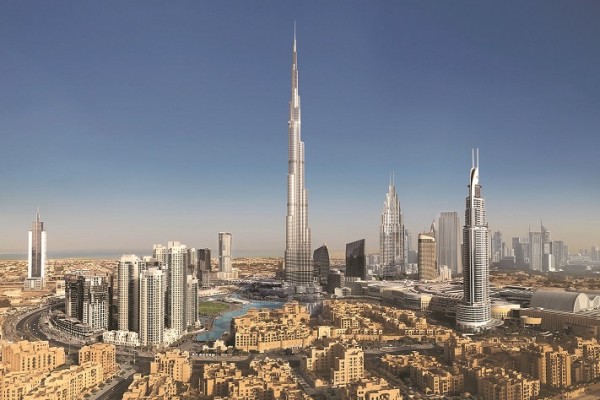 Dubai's success in maintaining its advanced position among the cities of the world in terms of capital inflow and the number of new foreign direct investment (FDI) projects is a major achievement on its own, said Sami Al Qamzi, Director-General of Dubai Economy, today.
It reaffirms investor confidence in Dubai, while also underlining its role as a major hub of the global economy and its resilience despite global and regional economic changes and challenges, he added.
Earlier today, the Crown Prince of Dubai said the emirate had attracted AED25.5 billion in FDI inflows in 2016 and succeeded in maintaining its position among the top 10 global cities in attracting foreign investment, ranking seventh worldwide.
Al Qamzi added that FDI inflows and diversified investment projects are critical to achieving the objectives of the Dubai Plan 2021 and the Dubai Industrial Strategy, both of which focus on expanding the base of high value-added economic activities, enhancing competitiveness and sustainability of the local economy, and establishing Dubai as a preferred destination for foreign direct investment.
The economy in Dubai has continued to grow at a rate higher than that of the Gulf region and the world, Al Qamzi said. Dubai grew 2.7 percent in 2016 while the growth expected in 2017 and 2018 is 3.2 percent and 3.7 percent, respectively.
Dubai's focus on sustainable development has created opportunities for investment in renewables, which in turn will pave the way for the regional and global expansion of this sector through Dubai, he added.
Al Qamzi stressed that the vision of His Highness Sheikh Mohammed bin Rashid Al Maktoum, UAE Vice President and Prime Minister and Ruler of Dubai, and the directives of H.H. Sheikh Hamdan bin Mohammed bin Rashid Al Maktoum, Crown Prince of Dubai and Chairman of Dubai Executive Council, looks at Dubai as a modern city, strategically integrated in all sectors and occupies first place for the ease of doing business.
Dubai's competitive business environment that creates unique and diverse opportunities for foreign investors stems from the vision and directives of Their Highnesses, he said.
Follow Emirates 24|7 on Google News.