Dubai to Europe deals: Lufthansa @Dh407; Etihad @30% off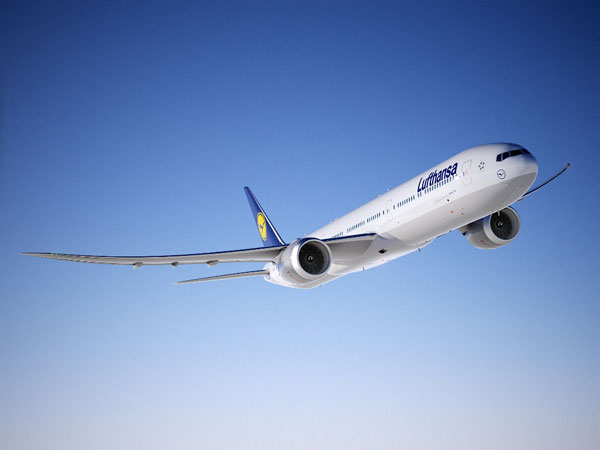 Flying from the UAE seems to be getting cheaper. The most recent offers are from Germany's Lufthansa Airlines and the UAE's very own Etihad Airways, with both airlines giving away cheaper tickets to various destinations.
Whether it is declining oil prices, a lean flying season, increasing competition or all of these factors together, it works out to be good news for those looking to fly on a shoestring from Dubai to Europe.
According to the German carrier, Lufthansa's new long-haul low-cost flights under the Eurowings banner will start from October 25, 2015, to destinations such as Dubai, the Caribbean, and Thailand with one-way ticket prices starting as low as $111, which is Dh407, making it a rather sweet deal.
The cheapest tickets on the long-haul routes are already on offer from €99.99 per route. The first flights will take off to Dubai, the Caribbean and Thailand. "From the winter flight plan 2015/16 onwards, the new route network will include the UAE metropolis of Dubai, the Thai cities of Bangkok and Phuket, as well as the Caribbean destinations of Varadero, Bridgetown and Punta Cana. These destinations will be marketed both in charter business as well as in seat-only sales," the airline said in a media statement.
This one-way ticket to Dubai at Dh407 is for a limited time, with the starting price increasing to around Dh605 (€149) after that.
In addition, UAE's national airline Etihad Airways' global sale is on until today. The airline offers to give discounts of up to 30 per cent in its business and economy class to a wide range of destinations.
The last date to book the tickets is today (March 5, 2015), with travel permitted until December 12, 2015.
Under the offer, you can travel to Beirut from Dh920, to Bangkok from Dh1,845, Ahmedabad from Dh985, Beijing from Dh2,020, Brisbane from Dh5,210 and Copenhagen from Dh3,740 among many other destinations. These fares are in the economy class.
For those looking to fly the German carrier should remember that Eurowings long-haul flights will not offer a business class, but a three-tier ticket pricing system, with the most expensive including lounge access and miles and seats equivalent to those of the Lufthansa Premium Economy.
The cheapest tickets include only hand luggage, a 30-inch seat pitch, while meals can be booked for additional amounts.
Lufthansa is expanding Eurowings, a small regional carrier, to regain market share lost in European short-haul travel to budget carriers such as Ryanair and easyJet.
The Eurowings long-haul flights will be operated by SunExpress Germany, a joint venture between Lufthansa and Turkish Airlines.
"Our new Eurowings strategy is to strengthen our position in private and business travel-oriented point-to-point traffic," says Karl Ulrich Garnadt, CEO of Lufthansa German Airlines and member of the Executive Board of Lufthansa AG. "The new Eurowings will tackle the private travel segment on long-haul routes with a new brand launch, affordable ticket prices and an attractive route network. Our customers rightly expect a high standard of quality from us. With Germanwings, we have demonstrated that we can successfully connect low prices with good quality. We will continue to fulfil this aim in the expanded route network of the new Eurowings as well," Garnadt continued.
The fares will correspond to Germanwings' popular "fly à la carte" principle, which was introduced in 2013. The fares Best, Smart and Basic will also be used by the new Eurowings, offering various levels of services and packages.
The Best fare includes 'extra-wide seat' in the forward cabin area, besides two free items of luggage each of up to 23kg, à la carte menus on board, priority check-in, lounge access and the chance to collect miles.
The cheaper Smart fare includes extra services such as one piece of luggage of up to 23kg, two meals and soft drinks on board, as well as the chance to collect miles.
The Basic fair offers a no-frills travel experience. The Cologne/Bonn – Dubai route for example is offered as a one way ticket at prices from €99.99 (Dh407, Basic), €149.99 (Dh609, Smart) and €399.99 (Dh1,624, Best).
Follow Emirates 24|7 on Google News.